UN Chief Urges Calm amid Palestinian-Israeli Violence
TEHRAN (Tasnim) - UN Secretary-General Ban Ki-moon called for calm during a surprise visit to Jerusalem on Tuesday ahead of meetings with Israeli and Palestinian leaders, in a high-profile gambit to bring an end to a month-long wave of Israel-triggered violence.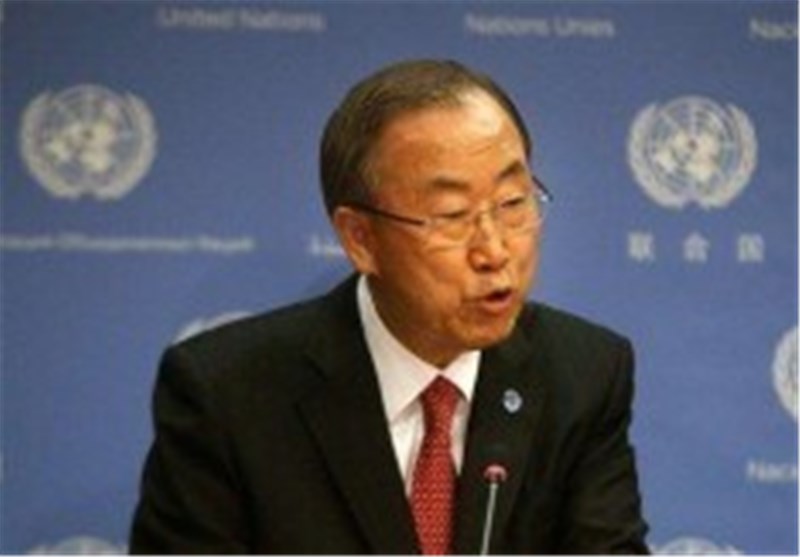 The visit comes amid unrest that erupted a month ago over tensions surrounding Jerusalem's most sensitive holy site sacred to Jews and Muslims.
The tensions were triggered by the Tel Aviv regime's imposition on August 26 of sweeping restrictions on entries into the compound of the al-Aqsa Mosque in East al-Quds and Israeli settlers' repeated attacks on the mosque.
"These are difficult times for Israelis and Palestinians. I am here in the hope that we can work together to end the violence, ease the tensions and begin to restore a long term political horizon of peace," Ban said at a press conference with Israeli Prime Minister Benjamin Netanyahu Tuesday night, The Associated Press reported.
"We need to keep the situation from escalation into a religious conflict, with potential regional implications," he added.
Over the past month, 10 Israelis have been killed in Palestinian attacks, most of them stabbings. In that time, 46 Palestinians were killed by Israeli fire.
Palestinian official Saeb Erekat said on Tuesday the "The UN Security Council should adopt a decision that would set the principles for establishing a state with east Jerusalem as its capital and providing international protection for the Palestinian people."
In New York, UN deputy spokesman Farhan Haq said Secretary-General Ban Ki-moon is visiting to determine if Israeli and Palestinian leaders are willing to revive negotiations on a two-state solution.
Ban's visit came amid another day of violence.
On Tuesday night, Israel's military said two Palestinians were shot and killed after they attacked soldiers in the biblical West Bank city of Hebron.