Iran's Strategy is to Develop Sustainable Security in Region, Speaker Says
TEHRAN (Tasnim) – Iranian Parliament Speaker Ali Larijani highlighted the country's positive role in the Middle East, saying that the Islamic Republic is contributing to the development of "sustainable security" in the region.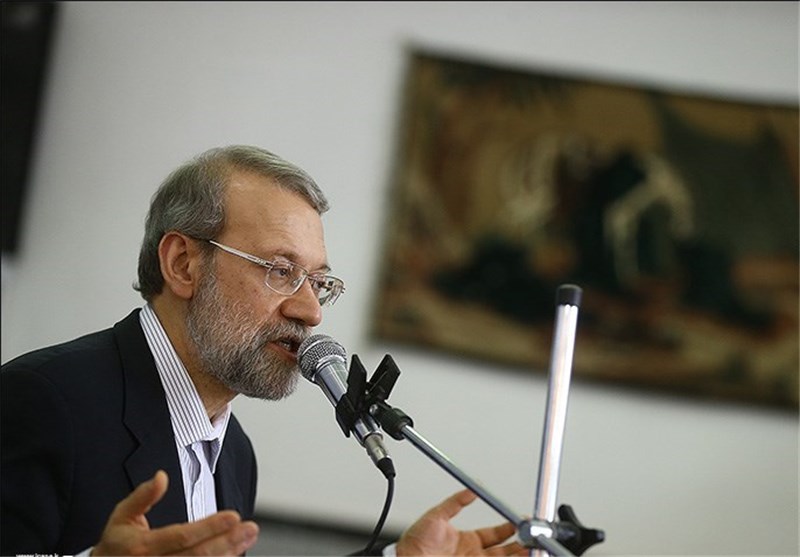 Speaking in the closing ceremony of the National Conference of Energy and Oil in Tehran on Tuesday, Larijani said oil-importing countries, like some Western and European states, have always had a common concern about energy resources and, therefore, stable security in the region.
"The Islamic Republic of Iran's strategy is to create sustainable security in the region," the parliamentarian stressed.
Elsewhere in his remarks, Larijani pointed to Iran's policy on foreign investment, saying that in the future of the country's oil and gas sector, a clear path has been envisaged for investments.
Earlier on Tuesday, Iranian First Vice-President Eshaq Jahangiri said the country is prepared to increase its oil production by 500,000 barrels per day (bpd) once the "cruel" sanctions imposed by the West against Tehran are lifted.
Addressing a conference here in Tehran marking the National Exports Day, Jahangiri pointed to the recent nuclear agreement between Iran and six world powers, saying, "Some significant events have occurred in the country (recently) such as the nuclear deal and the (ensuing) termination of the cruel sanctions against the Iranian people."
Jahangiri said with the implementation of the recent nuclear agreement and within a few months after the termination of the embargoes, the country's oil output will return to its pre-sanctions level, namely two million bpd.
Tehran and the Group 5+1 (Russia, China, the US, Britain, France and Germany) on July 14 reached a conclusion over the text of a comprehensive 159-page deal on Iran's nuclear energy program.
The nuclear deal, also known as the Joint Comprehensive Plan of Action (JCPOA), would terminate all nuclear-related sanctions imposed on Iran after coming into force.
Sunday, October 18, was the so-called "adoption day" for the deal, which came 90 days after the two sides concluded their intensive negotiations in the Austrian capital of Vienna.