Iran's Larijani in Russia to Attend Valdai Meeting
TEHRAN (Tasnim) – Speaker of Iran's Parliament Ali Larijani on Wednesday left the Iranian capital for the Russian city of Sochi to take part in the ongoing meeting of the Valdai Discussion Club to debate problems of war and peace.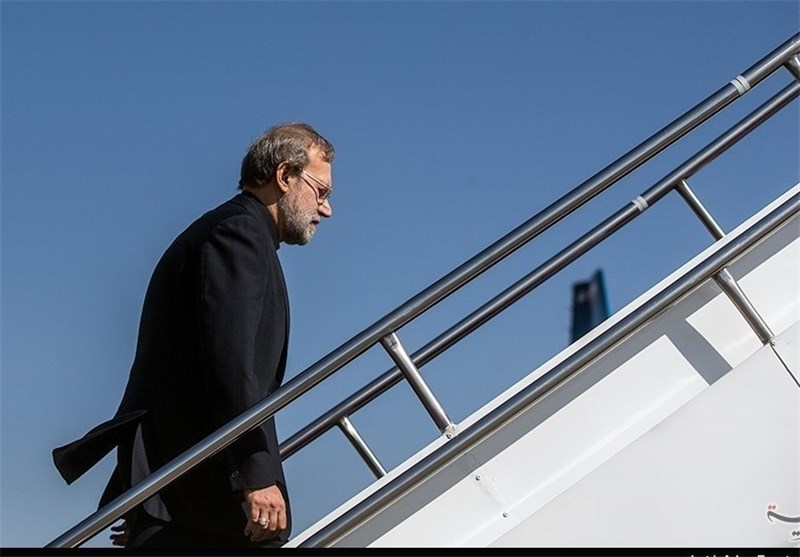 During his one-day visit, Larijani will attend and deliver his speech at the 12th Annual Meeting of the Valdai Discussion Club entitled as "Societies between War and Peace: Overcoming the Logic of Conflict in Tomorrow's World".
Iran's Deputy Foreign Minister for Consular and Expatriates' Affairs Hassan Qashqavi is also accompanying Larijani, who will return to Iran Thursday night.
The Valdai Discussion Club was established in 2004. It was named after Lake Valdai, which is located close to Veliky Novgorod, where the club's first meeting took place.
The club's goal is to promote dialogue between Russian and international intellectual elites, and to make an independent, unbiased scientific analysis of political, economic and social events in Russia and the rest of the world.
Over 900 representatives of the international scholarly community from 62 countries have taken part in the club's work. They include professors of major world universities, including Harvard, Columbia, Georgetown, Stanford, Carleton University, University of London, Cairo University, University of Tehran, East China University, University of Tokyo, University of Messina, Johns Hopkins University, London School of Economics, King's College London, Sciences Po and the Sorbonne.