Shiite Muslims Mark Ashura in US (+Photos, Video)
October, 25, 2015 - 14:47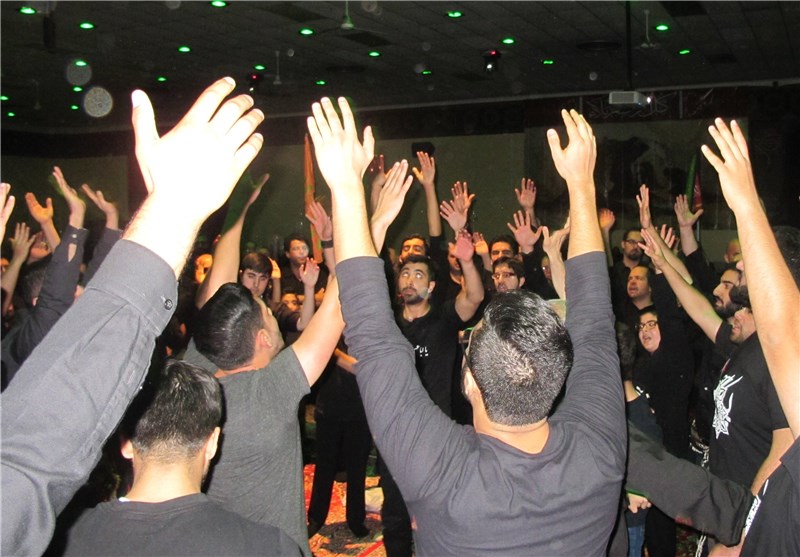 WASHINGTON, DC (Tasnim) – Shiite Muslims in the US capital of Washington, DC, and surrounding states marked Ashura, a day of mourning for the martyrdom of the third Imam of Shiite Muslims, Hussein ibn Ali (AS).
According to Tasnim dispatches, more than 2,000 people from Washington and Maryland gathered in the Islamic Community Center of Potomac near the capital on Saturday to hold the mourning ceremony.
Ashura, the 10th day of the lunar month of Muharram, marks the martyrdom anniversary of Imam Hussein (AS), the grandson of Prophet Muhammad (PBUH).
On Ashura, millions of Shiites all over the globe, dressed in black, take to the streets and mosques, to mourn the tragic martyrdom of Imam Hussein and his companions in the battle of Karbala in 680 AD.
The annual mourning commemoration is held in different regions of the world with various traditional rituals.