Israel's Collapse May Come Less than 25 Years: Iranian Commander
October, 26, 2015 - 11:41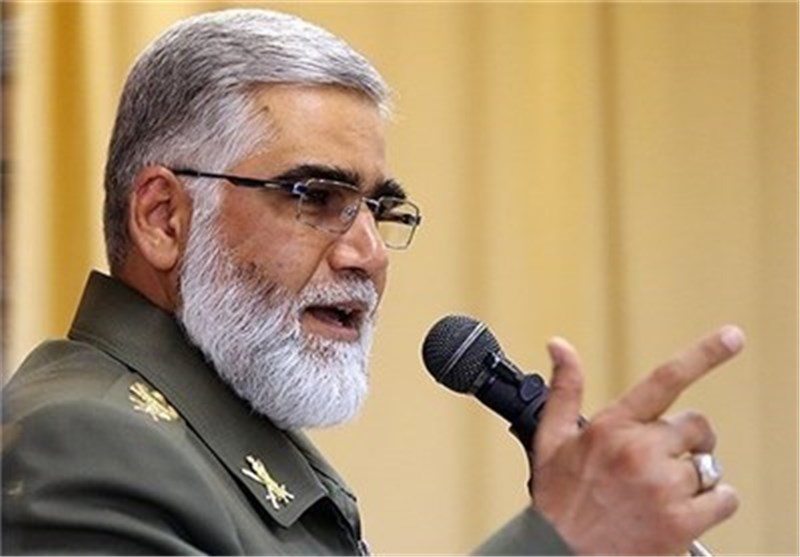 TEHRAN (Tasnim) – Commander of Iran's Army Ground Force vowed that the country's long-range missiles will rain on Israel in case of any anti-Iran move, saying the Zionist regime's collapse may happen sooner than the next 25 years, a period cited in the Supreme Leader's comments.
"We are willing that Israel take (military) action (against Iran), so that we would turn the Supreme Leader's remarks into reality as soon as possible," Brigadier General Ahmad Reza Pourdastan said in an interview with Al Alam Arabic-language news channel on Sunday.
Back in September, Supreme Leader of the Islamic Revolution Ayatollah Seyed Ali Khamenei slammed Israel as a fake regime, saying some Zionists have described the conclusion of talks on Iran's nuclear program as something that has eased Tel Aviv's concerns about the Islamic Republic for 25 years.
"But we tell them (the Zionists) that you will basically not witness the 25 years from now, and by God's grace, nothing called the Zionist regime will exist in the region (by then)," the Leader said at the time.