Flood Wreaks Havoc in West Iran, Killing Six
October, 30, 2015 - 12:24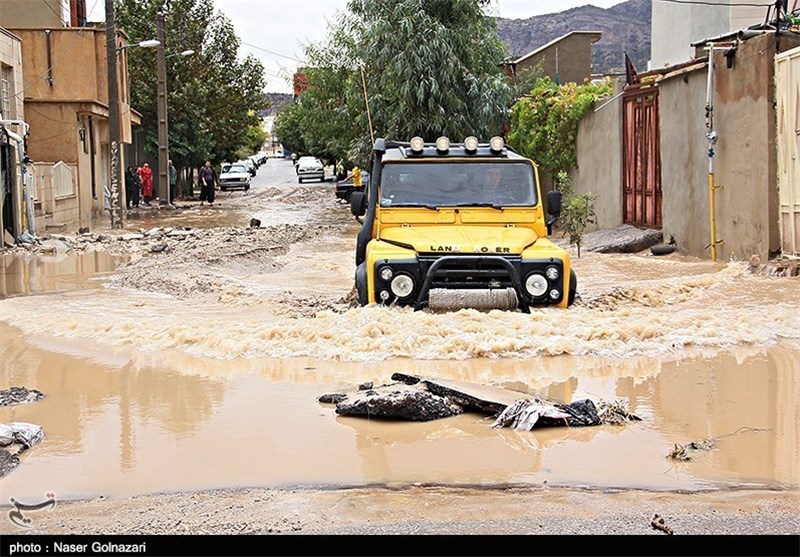 TEHRAN (Tasnim) - Torrential rains in the western provinces of Iran left at least six people dead, with many relocated to makeshift camps after flash floods inundated their cities and villages.
Flooding brought dozens of cities in eight western provinces of Iran to a standstill on Wednesday and Thursday, sending normally tame rivers past their banks and inundating streets and homes.
The pouring rain in the mountainous province of Ilam, which borders Iraq, has been reported as unprecedented in the past 100 years.
Head of Iran's Red Crescent Society (IRCS) Relief and Rescue Organization Nasser Charkhsaz told Tasnim that 6 people has been pronounced dead in the provinces of Ilam and Lorestan. Rescuers have also saved 72 from death, he noted.
According to Charkhsaz, 110 rescue teams have taken action in the provinces of Ilam, East Azarbaijan, Kurdistan, Kermanshah, Lorestan, Khuzestan, Kohgiluye and Boyer-Ahmad, and Hamedan.
More than 1,400 people in the flood-hit areas have been provided with rescue and relief services across the country, the official added.
State officials had already warned of a strong El Nino system that would cause a severe frost with heavy wintry showers.
Earlier this month, Energy Minister Hamid Chitchian issued a letter, warning of an El Nino weather system that is expected to pummel the country with torrents of rain and cause flooding and freezing temperatures in autumn and winter.
Climate experts are now certain that an El Nino climate event is underway that could potentially become one of the strongest events since 1950.
El Nino is seen as one of three key climate patterns that could lead to changes in our global temperature.
The event occurs when the waters of the Pacific become exceptionally warm and distort weather patterns around the world.