Asian Assembly Ratifies Health Equity Resolution
TEHRAN (Tasnim) – A resolution on Achieving Health Equity in Asia was approved on Monday in the Asian Parliamentary Assembly (APA) held here in Tehran.
November, 02, 2015 - 17:42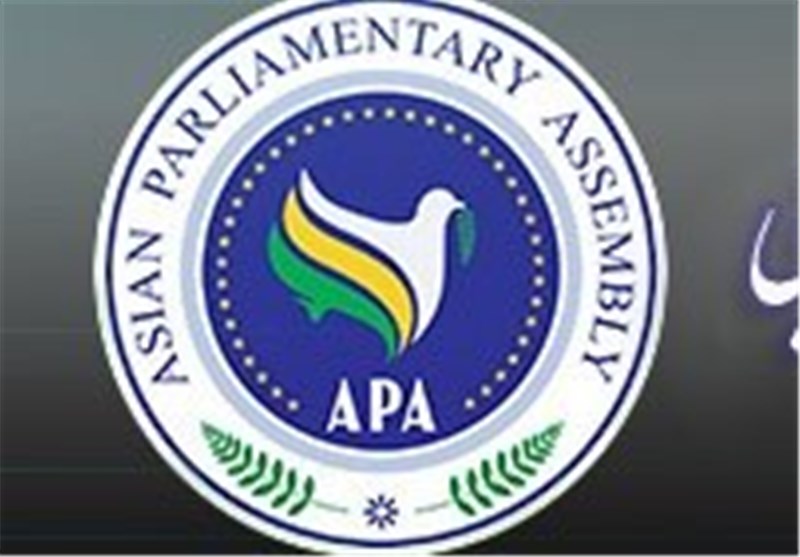 The document was ratified during the Asian Parliamentary Assembly's first Executive Council Meeting and Standing Committee Meeting on Social and Cultural Affairs held in the Iranian capital.
The resolution stresses the view that global networking provides opportunities for Member Parliaments to engage in fruitful dialogue and exchange of best practices on health equity.
It also reaffirms the significant role of parliaments both in advocating and promoting national policies and legislative measures for achieving health equity.
Member parliaments recognized in this resolution that health inequities arise from social determinants of health, that is, the societal conditions in which people are born, grow, live, work and age, and that these determinants include experiences in their early years, education, economic status, employment and decent work, housing and environment, and effective systems of preventing and treating ill health.
The session, which is chaired by Vice-Speaker of the Iranian Parliament Mohammad Hassan Abutorabifard, started its work earlier Monday in Tehran's Espinas Hotel with 18 parliamentary delegations in attendance.
A statement is scheduled to be released on Tuesday at the closing session of the inter-parliamentary assembly.