Iran's President Congratulates Turkey on Successful Elections
November, 03, 2015 - 18:51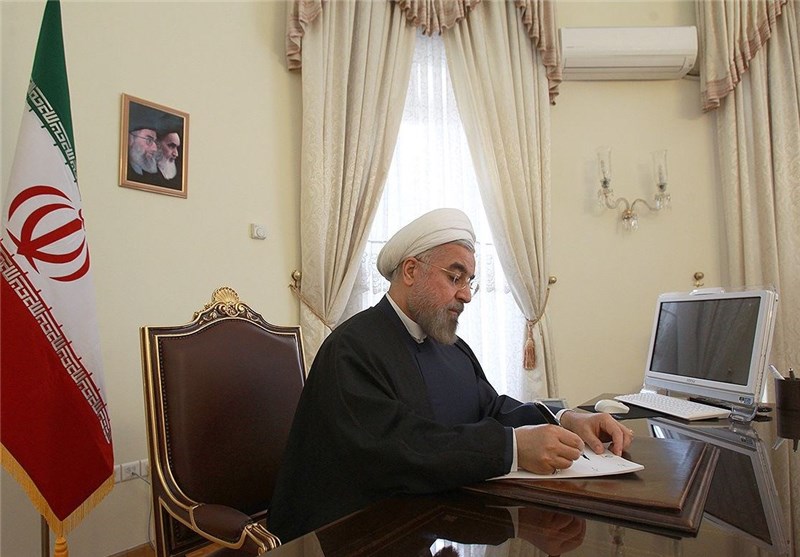 TEHRAN (Tasnim) – Iranian President Hassan Rouhani on Tuesday felicitated his Turkish counterpart Recep Tayyip Erdogan on the successful organization of recent parliamentary elections, which led to a victory for the ruling party.
In his message to Erdogan, Rouhani congratulated his counterpart and the government and nation of Turkey on successfully holding the national parliamentary elections.
"The massive participation of Turkish people for the election of parliament members and the formation of a strong and integrated government indicates the nation's determination for building a bright future," Rouhani said in his message.
He also expressed the hope that Tehran-Ankara ties would further expand in light of the development.
The Iranian president wished health and success for Erdogan and glory for the people of brotherly and neighboring country of Turkey.
Erdogan's Justice and Development Party (AKP) won Sunday's vote by a landslide, taking 316 seats in the 550-member parliament to easily form a government on its own after it lost its majority in a June ballot.
There are hopes that the election would put an end to months of tension and instability in Turkey.