Iran's Recent Ballistic Missile Test A Game Changer: IRGC General
November, 10, 2015 - 15:21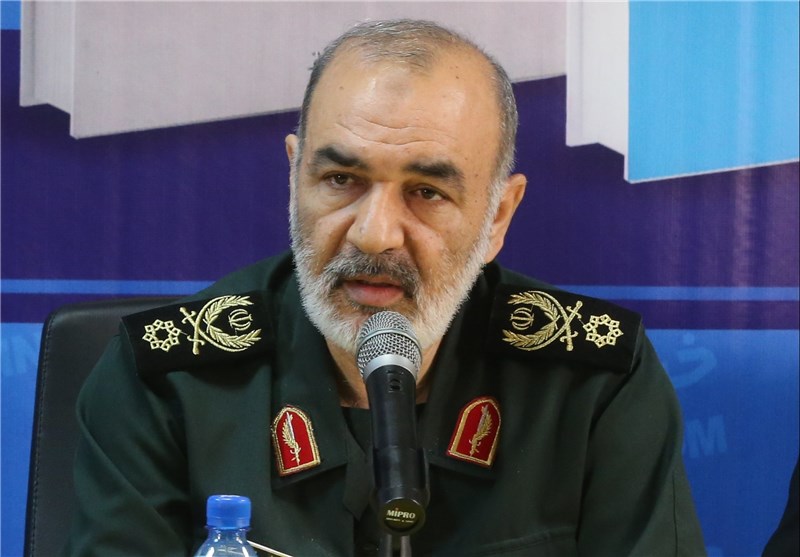 TEHRAN (Tasnim) – Lieutenant commander of the Islamic Revolution Guards Corps (IRGC) highlighted the recent successful testing of the homegrown ballistic missile 'Emad' as an accomplishment that has changed the world's strategic view about Iran.
The successful test of Emad was a great job that brought about a "change in the world's strategic thinking on the Islamic Republic of Iran and altered the equations," Brigadier General Hossein Salami said in a conference on the quality of defense equipment on Tuesday.
He also called for efforts for a non-stop improvement of defense gears in the country.
Back in October, Iran's Defense Ministry successfully test-fired 'Emad', a long-range guided projectile that can hit targets with high precision.
Categorized as a new generation of surface-to-surface ballistic missiles, Emad is the first Iranian long-range missile that can be guided and controlled until it hits the target with great accuracy.
Iran has in recent years made great headways in manufacturing a broad range of military equipment, including the air defense systems that use cutting edge technologies.
Tehran has repeatedly stated that its military might is defensive in nature and poses no threat to other countries.