Iran Nabs Terrorists in Several Provinces: Intelligence Minister
November, 10, 2015 - 15:59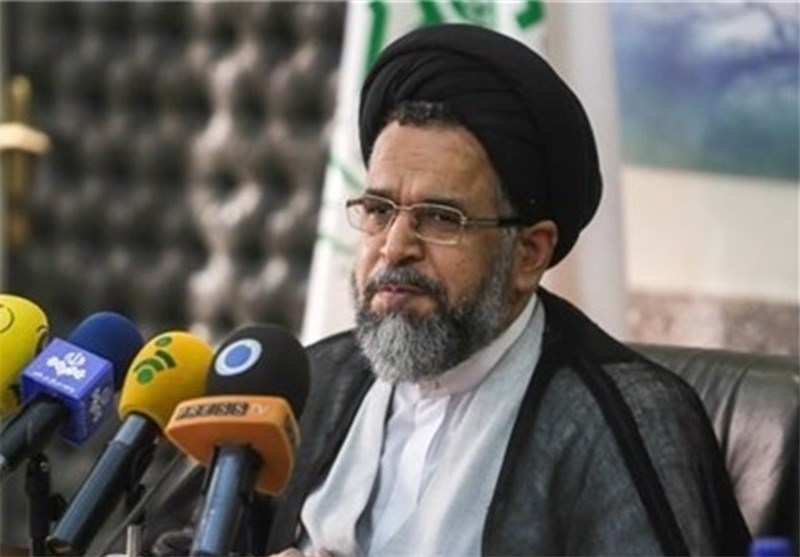 TEHRAN (Tasnim) – Iran's Minister of Intelligence Seyed Mahmoud Alavi announced that several terrorist elements have been arrested in different parts of the country in recent days.
Speaking in a Tuesday press conference here in Tehran, Alavi said 10 terrorist elements have been captured in Iranian provinces of Golestan, Mazandaran, Tehran, and Sistan and Baluchestan.
20 terrorists were also arrested in the Iranian border areas before leaving the country for Iraq and Syria, Alavi added.
He also referred to terrorist activities in Western parts of the country including one in the city of Dezful and a couple of attacks on police stations in the city of Soosangerd, saying that 14 individuals have been arrested in this regard.
"They are terrorists sponsored by reactionary regional states," Alavi stated.
He further pointed to enemies' schemes to create insecurity in the country in the lunar Islamic month of Muharram, when Iranian people mourn for the martyrdom of third Shiite Imam Hussein ibn Ali (PBUH), saying that the ministry has managed to foil the plots.
"The unmatched security has somehow humiliated the enemies of Iran," the Iranian minister underscored.