15 Iraqi Consular Offices in Iran to Issue Visas for Arbaeen Pilgrims
TEHRAN (Tasnim) – The number of Iraqi consular offices in Iran will be increased to 15 to facilitate visa application for Iranians who want to travel to the Arab country to perform religious rites in this year's Arbaeen, an Iranian official announced.
November, 14, 2015 - 13:13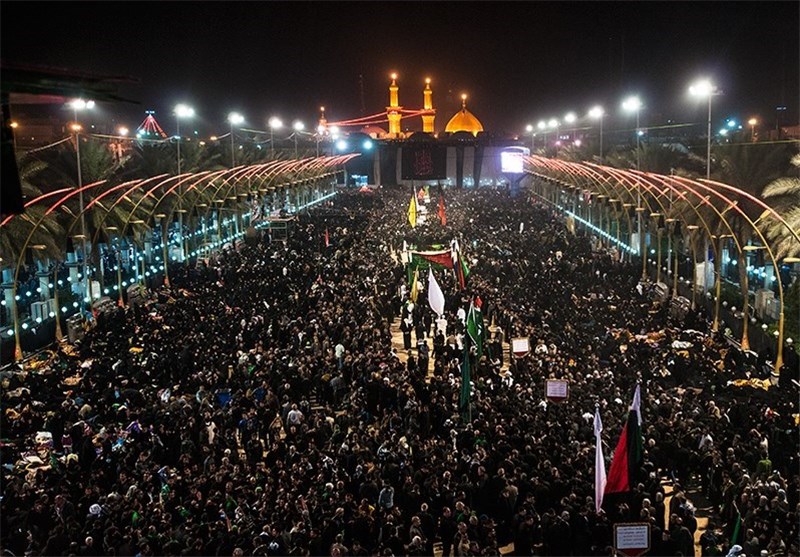 There are 3 Iraqi consular offices in Iran, but an extra 12 offices will be set up to give the Iranian pilgrims across the country visas to visit Karbala and Najaf for Arbaeen, Gholamreza Mommayez, the head of the Hajj and Pilgrimage Organization office in the western Iranian province of Ilam, told Tasnim.
He noted that Iranian pilgrims need to first register online for the religious trip, stressing that a valid passport and a visa prior to the pilgrimage are necessary.
The Arbaeen mourning ceremony is one of the largest religious gatherings in the world.
It marks the 40th day after the martyrdom anniversary of the grandson of Prophet Mohammad (PBUH), Imam Hussein (AS).
Each year, pilgrims, mainly from Iraq and Iran, travel long routes on foot to Karbala, where the holy shrine of Imam Hussein (AS) is located.