Iran Praises High Turnout in Myanmar Elections
TEHRAN (Tasnim) – Iranian Foreign Ministry Spokesman Hossein Jaber Ansari welcomed the recent successful elections in Myanmar, saying the high turnout showed how the people care about their country's future.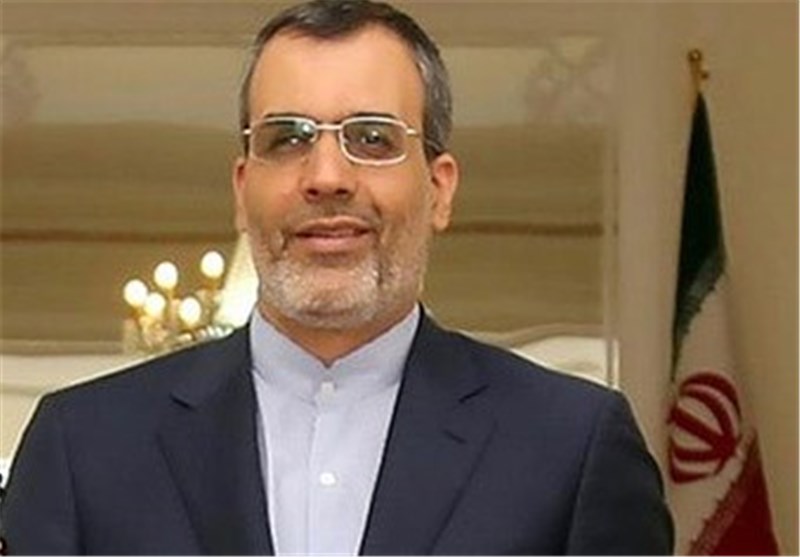 "The Islamic Republic of Iran is pleased with the competitive and successful general elections held in Myanmar," Jaber Ansari told reporters on Friday.
He said Tehran considers this development as an important step on the path of Myanmar's political and civil development.
The considerable turnout in the elections demonstrated the Myanmar people's deep interest in their fate and their hope for the country's increasing development through pursuing peaceful ways and the political maturity of all sides, the spokesman added.
He also expressed the hope that the results of the elections would promote national solidarity and improve the relationship between the people and government of Myanmar.
Iran hopes that the outcome of these elections would prepare the grounds for the active participation of all Myanmar people - including those groups, ethnicities, minorities, and individuals who did not have the chance to vote in these elections - in the country's development.
Exactly five years to the day since Aung San Suu Kyi was released from house arrest, her opposition party won the majority of seats in historic elections in Myanmar.
The pro-democracy icon and Nobel Peace Prize winner is due to meet on Sunday, November 15, some of the country's most important figures, including President Thein Sein, to discuss the transition of power.
As of Saturday, Aung San Suu Kyi's party, the National League for Democracy, has won 247 seats in the lower house and 131 seats in the upper house, for a total of 378 seats in the entire parliament.
That number is well beyond the 329 votes required for the party to elect the next president of the country, Al Jazeera reported.
Myanmar's constitution bars Aung San Suu Kyi from becoming president because she married a British citizen and her children have British passports.
But as party leader, she wields influence in determining who will lead the country.
She could also push for the amendment of the constitution, allowing her to eventually become the president.