Aliens in Persian Gulf to Disrupt Security, Sell Arms: Iranian General
TEHRAN (Tasnim) – A top military aide to Supreme Leader of the Islamic Revolution Ayatollah Seyed Ali Khamenei attributed the presence of foreign forces in the Persian Gulf to their policies aimed at upsetting security in the region and selling their weapons.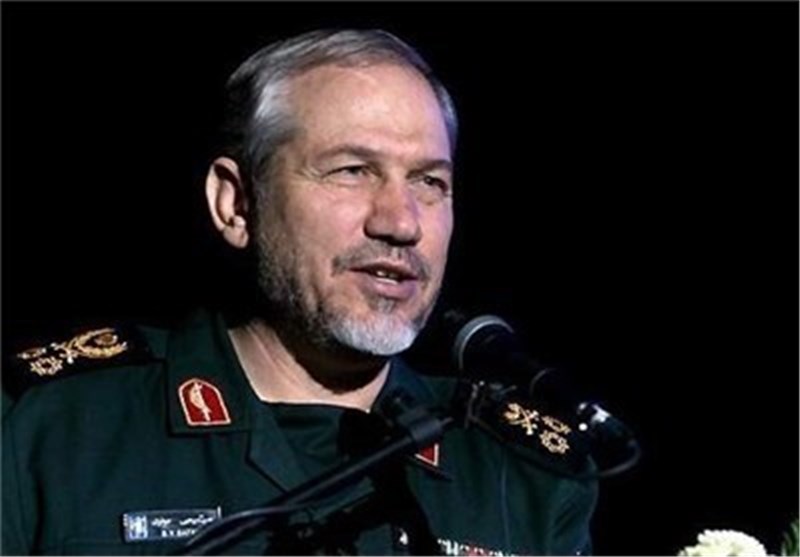 "Aliens are present in the strategic and sensitive region of the Persian Gulf to sell arms worth billions of dollars and also to make the region insecure to implement their arrogant policies," Major General Yahya Rahim Safavi said on Saturday.
He then stressed that Iran's strategy and military capabilities are aimed at "convergence of the regional countries and establishing sustainable peace in the Persian Gulf region by the regional countries."
"The Islamic Republic of Iran's armed forces enjoy effective defense capabilities and deterrent power, and the security of energy exports from the Persian Gulf region can be sustained with Iran's might," the general added.
Last week, Iran's Defense Minister Brigadier General Hossein Dehqan reiterated that Tehran seeks regional stability and will continue to defy the hegemonic system, spearheaded by the US.
"The Islamic Iran is after stability and security in the region, and has paid its price so far," Dehqan said.
Tehran has repeatedly assured other nations that its military might poses no threat to other countries, saying that the Islamic Republic's defense doctrine is entirely based on deterrence.