Vienna Meeting Should Make Effective Decisions against Terrorism: Iranian Diplomat
TEHRAN (Tasnim) – Iran's Deputy Foreign Minister for Arab and African Affairs Hossein Amir Abdollahian said Saturday's multilateral talks in Vienna on the crisis in Syria should also send a stark message to the world on the need for battling terrorism.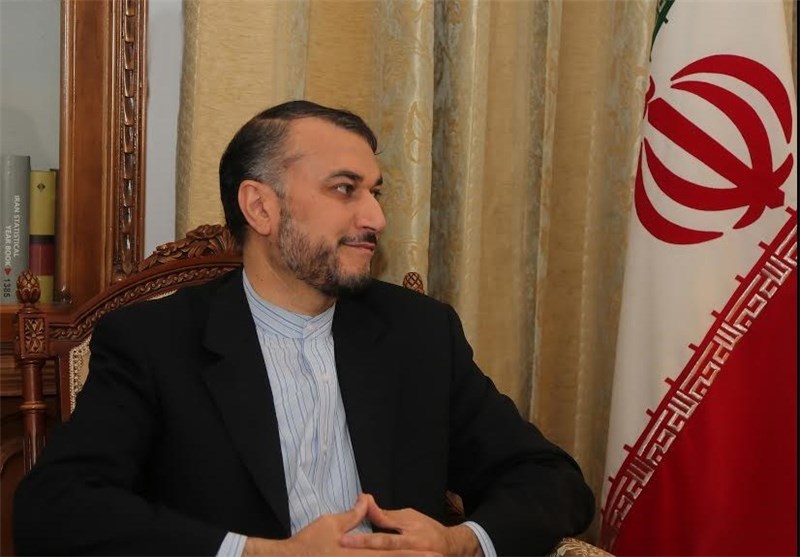 Speaking to reporters on Saturday before the start of the second round of Syria talks in Vienna, Amir Abdollahian said all participants in the gathering who have realized that terrorism poses a threat to the region and the world should send an outright message from Austria and make effective decisions on serious fight against terrorism.
His comments came after a string of shocking terrorist attacks in Paris killed at least 128 people and wounded dozens of others on Friday night. Gunmen and bombers attacked restaurants, a concert hall and a sports stadium at six different locations across the French capital.
Elsewhere in his comments, the Iranian diplomat reiterated that the gathering in Vienna will by no means decide the political fate of Syria, noting that Syrians alone have the right to shape their future.
He also underlined that any decision on resolving the conflicts in Syria should be made with the consensus of all participants.
Two days ago, some of the parties had decided, albeit without coordination with other participants, to form three committees on Syria, Amir Abdollahian noted, saying the committees were aimed at preparing a list of terrorists, a list of opposition groups and coordinate the humanitarian issues in Syria.
"However, Tehran and Moscow did not attend that meeting, because we explicitly told the United Nations secretary general's envoy and the various parties that any decision on how to proceed with the talks and continue the Vienna meeting topics should be made with the consensus of all members," he added.
A ranking Iranian delegation, led by Foreign Minister Mohammad Javad Zarif, travelled to Vienna on Saturday to take part in the second round of meetings on Syria.
Senior diplomats from a number of influential countries, including Iran, the US, and Russia, as well as envoys from the United Nations (UN) and the European Union (EU) are attending the talks.