Bushehr Nuclear Power Plant to Be Handed to Iranian Operator Permanently: Official
November, 15, 2015 - 13:24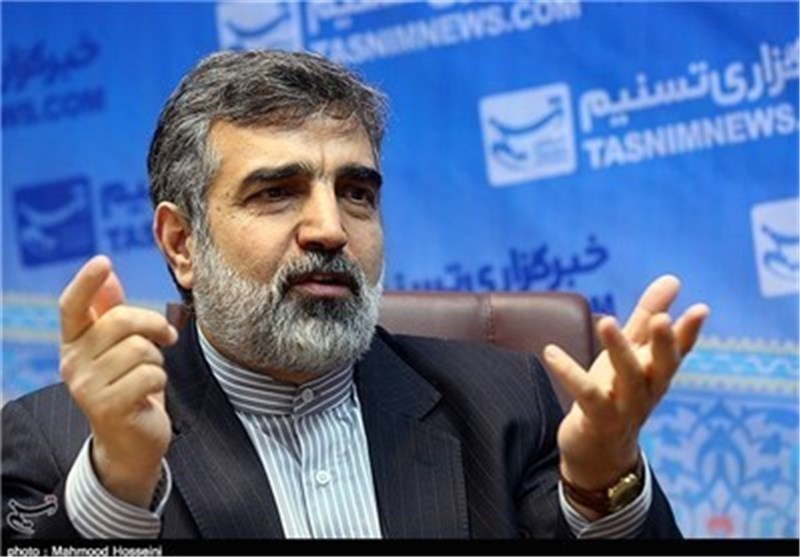 TEHRAN (Tasnim) – Spokesman for the Atomic Energy Organization of Iran (AEOI) Behrouz Kamalvandi announced that Russia plans to hand over the Bushehr nuclear power plant to its Iranian operator permanently in coming months.
The nuclear power plant will be fully delivered to the Iranian side by the Russian state company Rosatom by the end of the current Iranian year (March 19, 2016), Kamalvandi said on Saturday.
"Since two years ago, works (in the nuclear facility) have been done by the Iranian operator and the Russians have only supervised the activities of the Iranian experts," he noted.
He further pointed to the recent meetings between Atomic Energy Organization of Iran (AEOI) Chief Ali Akbar Salehi and Deputy CEO of Rosatom Nikolay Spassky, saying the talks have had positive outcomes.
In the negotiations with the Russian officials, the latest measures on mutual cooperation between the two countries within the framework of the Joint Comprehensive Plan of Action (JCPOA) were also discussed, Kamalvandi said.
Iran's only nuclear power plant in Bushehr, which produces 1,000 megawatts of electricity, became officially operational and was connected to Iran's national grid in September 2011.
The Russian-Iranian agreement on the civil use of nuclear energy, followed by a deal to construct Iran's first nuclear power plant, dates from 1992.
In 2014, Iran and Russia agreed to building two new nuclear reactors on the Bushehr site, starting in the fall of 2015.
Tehran and the Group 5+1 (Russia, China, the US, Britain, France and Germany- also known as P5+1 or E3+3) on July 14 reached a conclusion over the text of a comprehensive 159-page deal on Tehran's nuclear program.
The nuclear deal, also known as JCPOA, would terminate all nuclear-related sanctions imposed on Iran after coming into force.