Leader's Instructions on PMD to Be Closely Observed: Iran's Shamkhani
November, 17, 2015 - 13:28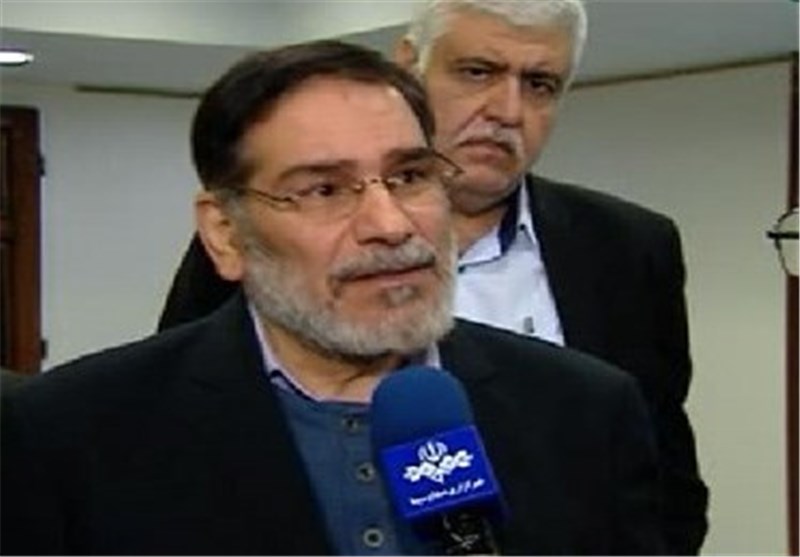 TEHRAN (Tasnim) – Secretary of Iran's Supreme National Security Council (SNSC) Ali Shamkhani stressed that the country will follow the observations Supreme Leader of the Islamic Revolution Ayatollah Seyed Ali Khamenei has raised on the so-called PMD (possible military dimension) case.
Mark Fitzpatrick, a former US Deputy Assistant Secretary for Non-proliferation, in an interview with Mehr News Agency has referred to the upcoming report the International Atomic Energy Agency (IAEA) is due to release on Iran's PMD case in early December, claiming that the case might not be fully closed.
If Iran does not provide convincing responses to the IAEA on its past activities, it would be difficult that the US and other parties to the JCPOA (nuclear deal finalized by Iran and world powers) would fulfill their obligations on the PMD case, Fitzpatrick claimed.
In reaction, Shamkhani on Monday dismissed the remarks as "unacceptable", saying that they are not based on any evidence and logic.
He also noted that the Supreme Leader in a recent letter has set conditions on implementation of the JCPOA and PMD "which will be fully observed."
"Past issues against Iran's nuclear activities were based on the reports by intelligence agencies and aimed at damaging Iran," Shamkhani further stated.
He went on to say that the IAEA has admitted that Iran has had transparent and reliable cooperation with the agency, and that "it seems fair that the case should be closed."
Iran and the IAEA signed a Road-map on July 14, as part of which, the IAEA is required to finish its investigations about Iran's nuclear activities and submit a report to the agency's Board of Governors by December 15.
The Road-map between Iran and the IAEA was signed on the same day that Tehran and the Group 5+1 (Russia, China, the US, Britain, France and Germany) reached a conclusion on a lasting nuclear agreement, known as the Joint Comprehensive Plan of Action (JCPOA).
The IAEA has been given the role of verifying Iran's commitments under the lasting nuclear deal.
The agreement was officially adopted on October 18, and is going to take effect within the next few weeks, after the IAEA releases its final report.