President Rouhani Hopes for Expansion of Iran-Oman Ties
November, 17, 2015 - 19:16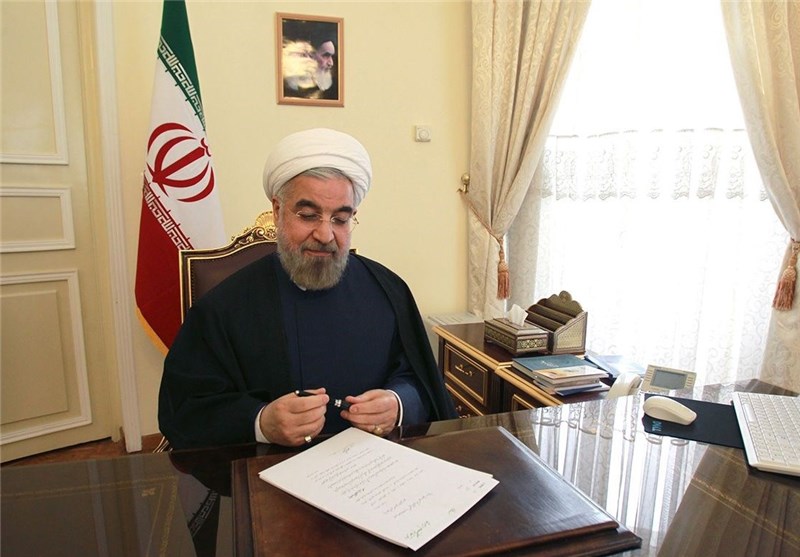 TEHRAN (Tasnim) – Iran's President Hassan Rouhani on Tuesday congratulated the Omani nation and government on the occasion of the country's 45th National Day, and hoped for closer relations between Tehran and Muscat.
In a message to Oman's Sultan Qaboos bin Said, Rouhani expressed the hope that bilateral relations between Tehran and Muscat would develop in all fields.
The Iranian president also wished health and success for Sultan Qaboos and glory and prosperity for the Omani people.
The birthday of Sultan Qaboos, November 18, is annually celebrated by the Omani nation as the country's National Day.
Iran and Oman share age-old and close diplomatic, economic, and military ties. Sultan Qaboos played an important role in facilitating the early stages of nuclear talks between Iran and world powers, which led to a comprehensive deal finalized on July 14.