Greek FM Due in Iran for Business Talks
TEHRAN (Tasnim) – Greek Foreign Minister Nikos Kotzias is scheduled to pay an official visit to Tehran later this month to discuss expansion of bilateral trade ties between the two countries.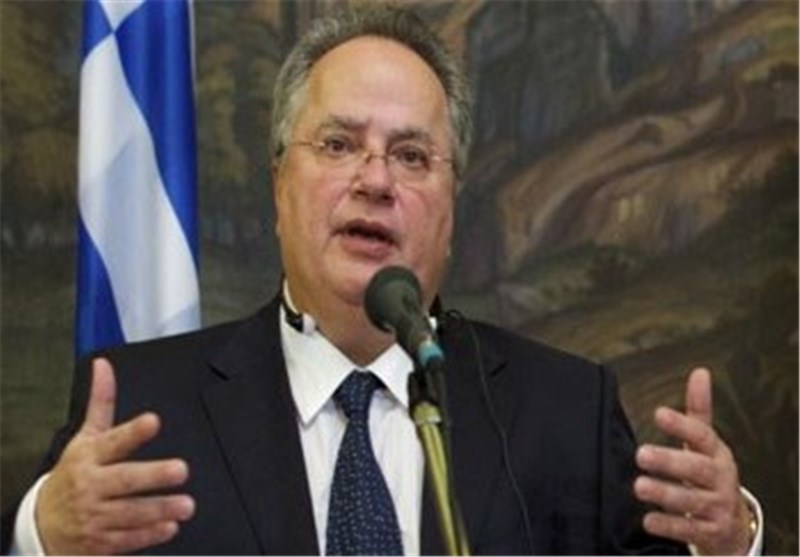 The Greek foreign minister will visit Tehran at the head of a large economic delegation with the aim of exploring business opportunities in the country following the recent nuclear deal between Tehran and six world powers, ekathimerini reported late on Tuesday.
The delegation will include representatives of Aegean Airlines, Viohalco, Hellenic Petroleum, EKME, Moundreas, Panou Audiovisual, Space Hellas, J&P, Kapachim, Diamonds Shipping & Trading, ATC, AAS, North Aegean Sea Canneries as well as construction materials and food companies.
There will also be a strong presence of Greek pharmaceutical companies such as ELPEN, Demo and Vianex.
Following the recent nuclear deal between Iran and the Group 5+1 (Russia, China, the US, Britain, France and Germany) on July 14, foreign business executives and financial bodies are shuttling to Iran to lay the groundwork for investment and trade.
The comprehensive nuclear deal would terminate all nuclear-related sanctions imposed on Iran after coming into force.