Iran to Catch Up with Qatar in Gas Production: Minister
TEHRAN (Tasnim) – Iran's oil minister unveiled plans to increase the country's gas production in two years to a level equal to that of Qatar, which holds share of a giant offshore gas field with Iran.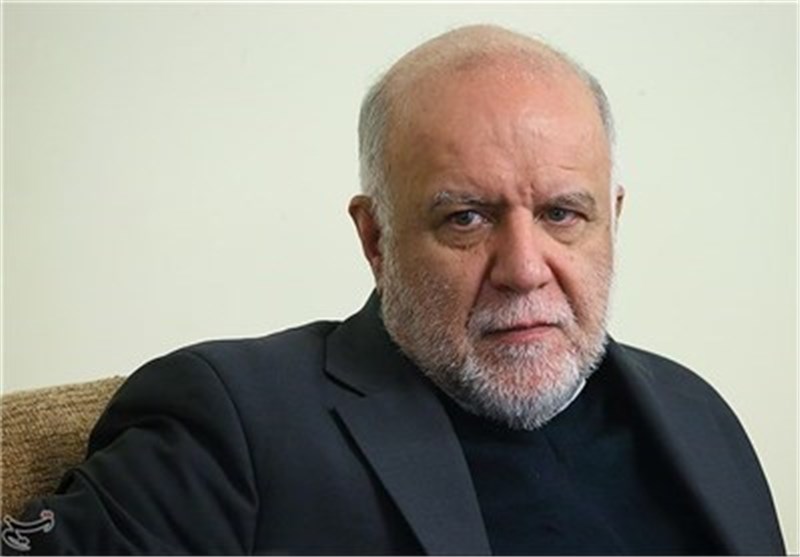 Bijan Namdar Zanganeh said Iran's annual gas production will surpass 1 billion cubic meters in the next two years.
The South Pars gas field is one of the largest gas reservoirs in the world lying on the territorial border between Iran and the Persian Gulf state of Qatar. It is one of Iran's main energy resources.
This gas field covers an area of 9,700 square kilometers, of which 3,700 square kilometers belongs to Iran.
Elsewhere in his comments, Zanganeh said Iran's oil output will rise by one million barrels per day in less than six months after termination of the anti-Iran sanctions under a nuclear deal with world powers.
Iran and the Group 5+1 (Russia, China, the US, Britain, France and Germany) on July 14 reached a conclusion on a lasting nuclear agreement that would terminate all sanctions imposed on Tehran over its nuclear energy program after coming into force.
The minister further explained the new model of contracts in the oil industry, saying the foreign companies will have to let an Iranian contractor perform 50 to 60 percent of every project.
Zanganeh explained that the new model will allow the Iranian companies have a "golden opportunity" to gain the state-of-the-art technology, noting that the Oil Ministry will also fund their training courses.
While the Joint Comprehensive Plan of Action (JCPOA) is going to be implemented in the next few weeks, the promising prospect of trade with Iran has prompted major Western countries to explore the market potential in the populous Middle East nation.
Big oil companies have shown enthusiasm to invest in Iran, which has one of the world's largest oil reserves.