Russian Plane Crash: Bomb 'Was Placed in Aircraft's Main Cabin'
TEHRAN (Tasnim) – Shocking new evidence has revealed that the bomb used to bring down a Russian aircraft in Egypt last month may have been smuggled on to the main cabin of the plane.
November, 18, 2015 - 17:06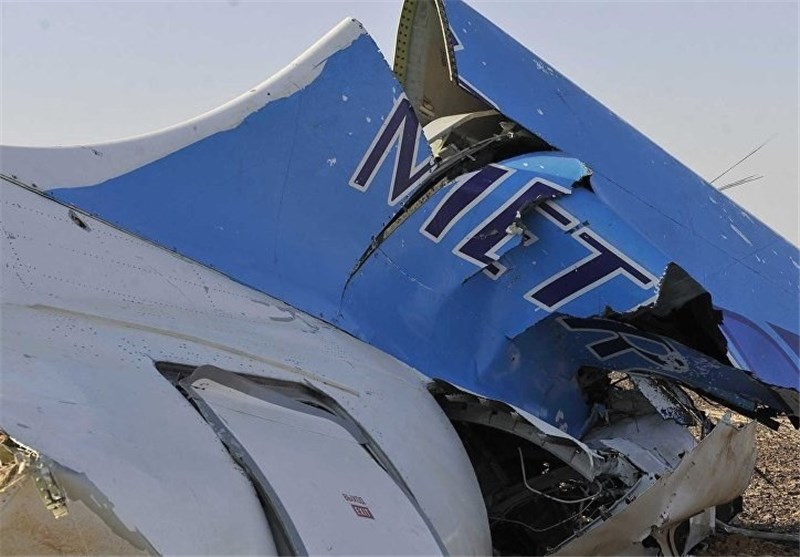 Innocent passengers were potentially sat just metres away from the explosive, which is thought to have been located in the tail end of the aircraft, Uk-based news website the Mirror reported on Wednesday citing a Russian newspaper.
It was originally reported that the bomb had been stored in the plane's cargo compartment, but according to Russian news website Kommersant, this is not the case.
The newspaper, citing an unnamed source close to the investigation of the crash, said the epicentre of the explosion appeared to have been at the rear of the cabin near the tail section.
The report said: "According to a preliminary version, the bomb could have been laid under the passenger seat by the window.
"Its operation has led to the destruction of the frame and depressurisation of the cabin, which had an explosive character."
Harrowing reconstruction footage shows the MetroJet plane travelling through the air before the tail end is suddenly blown off.
Parts of the plane begin to break away before it quickly nosedives and hits the ground with significant force.
All 224 people on board were killed.
The plane was operated by Russian airline Kogalymavia and crashed in Egypt en route from Sharm el Sheikh to Saint Petersburg, Russia on October 31.
Earlier this week, Russian investigators have confirmed the Metrojet flight WAS downed over the Sinai desert by a homemade bomb.