Iran Win Three More Gold Medals at Sanda Competition
TEHRAN (Tasnim) – The Iranian athletes claimed three more gold medals in the Sanda Competition during the 2015 World Wushu Championships on Wednesday.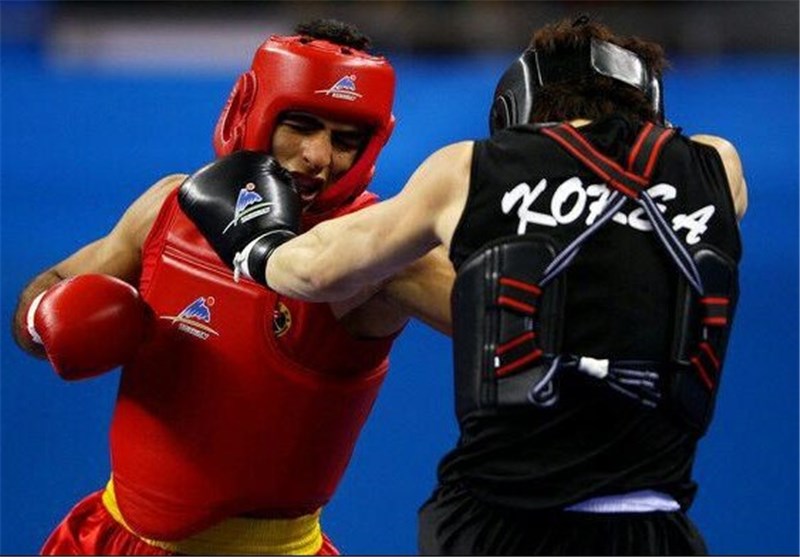 In the men's 70kg, Mohsen Mohammadseifi defeated Ali Ay from Turkey and won the gold medal.
Amir Fazli beat Ukraine's Dymtro Batok in the men's 85kg to claim a gold medal.
In the men's 90kg, Iran's Hamidreza Gholipour seized a gold medal beating Illia Varchenia from Belarus.
Earlier in the day, three Iranian female snatched three gold medals in the event.
Sedigheh Dariaei defeated Indonesia's Moria Manalu in the 60kg, and won the gold medal.
Shahrbanoo Mansourian beat Hergie Bacyadan in the 65kg to win the gold.
In the 70kg, Maryam Hashemi seized a gold medal after beating Veronika Kohutova of Czech Republic.
The 13th World Wushu Championship held at the Istora Senayan in Jakarta, Indonesia.
Over 900 athletes from 73 countries participated in this mega event.