Iran to Hold Several Naval Drills in Coming Months: Commander
November, 22, 2015 - 14:37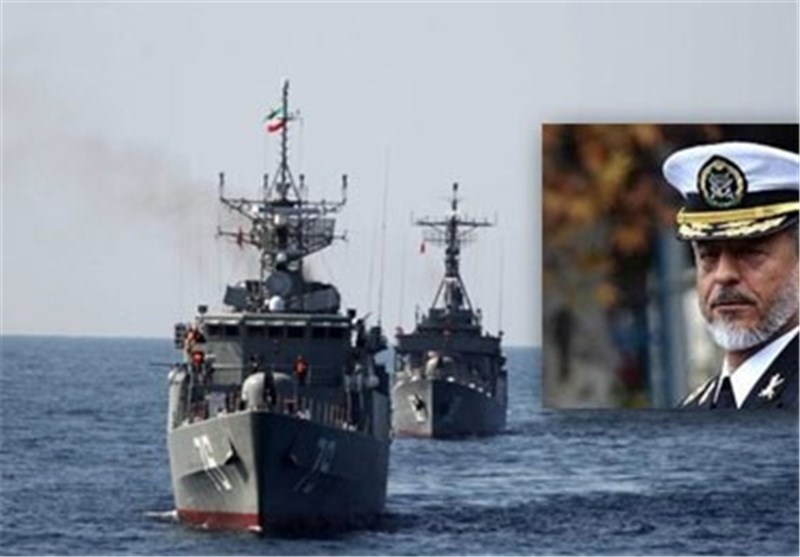 TEHRAN (Tasnim) – Iran's Navy commander on Sunday unveiled plans for carrying out a number of naval maneuvers within the next few months, one of which will be a joint exercise with Oman.
Speaking at a press conference in Tehran, Rear Admiral Habibollah Sayyari said a large-scale naval war game, codenamed Velayat 94, will be launched in the fourth quarter of the current Iranian year, which falls between December 22, 2015 and March 20, 2016.
The Navy will also hold a joint drill with the Omani forces this year to exercise rescue and relief operations, he added.
Moreover, a number of other drills are set to be held in the next few weeks that will include expert naval tactics and employment of submarines and missiles, the commander added.
According to Sayyari, a number of the latest local military achievements are to be unveiled on the occasion of the Navy Day, which falls on November 28.
He further referred to the Navy's presence in international waters, saying that the country's 37th fleet will be dispatched to the high seas on December 1.
Over the past 7 years, 36 Iranian fleets have taken part in overseas mission, travelling a total of 700,000 kilometers on their journeys, he noted.
The commander went on to say that those Iranian fleets have escorted 3,325 vessels and helped 22 foreign ships in emergencies.
Since November 2008, the Iranian navy has conducted anti-piracy missions in the Gulf of Aden and Bab el-Mandeb strait to protect the country's vessels against pirate attacks.
Under the terms of several UN Security Council resolutions, nations can deploy warships to the Gulf of Aden and coastal waters of Somalia to protect their vessels against pirates and, after giving notice to Somali government, enter Somali territorial waters in pursuit of the pirates.