Chicago Protesters March as Police Release Video of Shooting (+Video)
TEHRAN (Tasnim) – Protesters took to the streets of Chicago late Tuesday after police released a graphic dash-cam video showing an officer shooting 17-year-old Laquan McDonald.
November, 25, 2015 - 11:33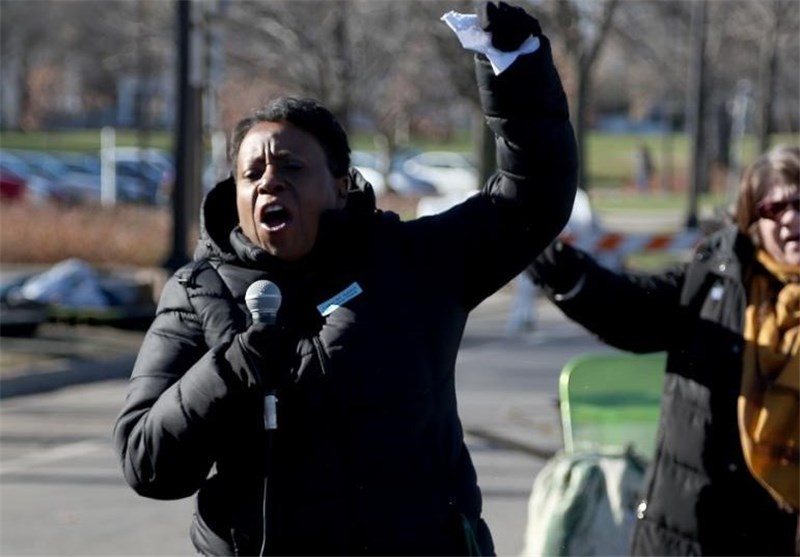 McDonald was killed in October 2014. The city's mayor has called for peace.
"I believe this is a moment that can build bridges of understanding rather than become a barrier of misunderstanding. I understand that the people will be upset and will want to protest when they see this video," Mayor Rahm Emanuel said. "We as a city must rise to this moment," CNN reported.
WARNING: GRAPHIC CONTENT
Protesters took to the streets in the wake of the release of dash cam footage showing police shooting a teen being shot by police, chanting "16 shots" for the number of times the officer shot him and reportedly blocking a police building.
McDonald was a black teenager. The officer who shot him, Jason Van Dyke, is white.
He was charged Tuesday with first-degree murder in McDonald's death and is being held without bond.
Chicago Police Superintendent Garry McCarthy acknowledged that residents "have a right to be angry."