Iran: Next Round of Talks on Syria to Start within 2-3 Weeks
November, 28, 2015 - 00:52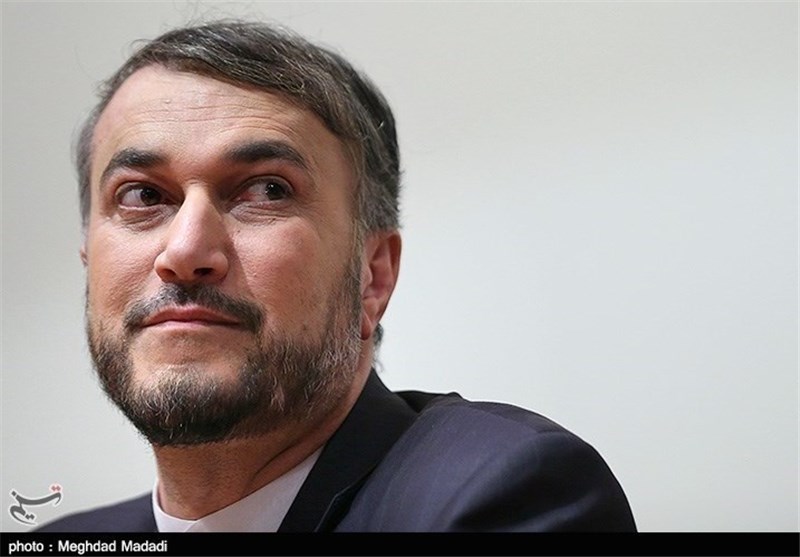 TEHRAN (Tasnim) – A senior Iranian foreign ministry official said that the next round of the diplomatic talks on finding a political solution to the Syrian crisis will be held in France or Austria's capital in coming weeks.
"Vienna 3 talks (on Syria) will be held in the next two or three weeks and the meeting may be held in Vienna or Paris," Deputy Foreign Minister for Arab and African Affairs Hossein Amir Abdollahian said on Friday, adding, "Final venue of the talks is yet to be determined."
Speaking to reporters on the sidelines of funeral procession for former Iranian envoy to Beirut, Ghazanfar Roknabadi, who lost his life in a crush of people in Saudi Arabia, Amir Abdollahian said political process will be pursued by Iran amid the country's serious confrontation with terrorism.
As regards Iran's stance on the fate of Syrian President Bashar al-Assad, he said, "It is the rights of Syrian people to decide the issue (Assad's fate). No country has the right to decide on behalf of the Syrian nation."
The first round of meetings on Syria was held in Vienna on October 30. Senior diplomats from a number of influential countries, including Iran, as well as envoys from the United Nations (UN) and the European Union (EU) attended the talks.
It was the first time that Tehran participated in the international talks on Syria. Two previous conferences, known as Geneva I and Geneva II, failed to achieve anything in terms of resolving the conflict in the Arab country.
On November 14, Foreign ministers from more than a dozen nations held a second meeting in Vienna seeking to find a way to resolve the conflict in Syria.
Overshadowed by November 13 terrorist attacks in Paris, the diplomats held discussions aimed at charting a path for a ceasefire and a political transition in Syria.