Ban Asks Turkey, Russia to De-Escalate Tension
TEHRAN (Tasnim) – UN Secretary-General Ban Ki-moon said he's deeply concerned about tensions between Russia and Turkey after Turkish F-16s shot down a Russian warplane last week.
November, 30, 2015 - 12:39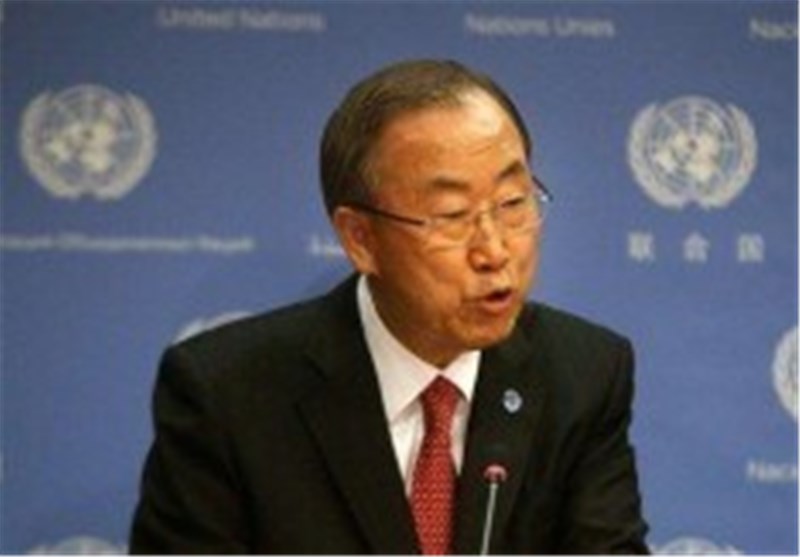 Ban told the Associated Press in an interview in Paris late on Sunday that he had urged "the leadership of the two countries first to de-escalate the tension" while they're fighting against the Islamic State in Iraq and the Levant (ISIL) group in Syria.
Ban said that when there is "division and tension between coalition partners," it will not be beneficial in mobilizing global commitment to fight terrorism and extremism.
Turkey shot down a Russian warplane near the Syrian border on Tuesday, saying the jet had violated its air space, in one of the most serious publicly acknowledged clashes between a NATO member country and Russia for half a century.
Russian President Vladimir Putin said the plane had been attacked when it was 1 km (0.62 mile) inside Syria and warned of "serious consequences" for what he termed a stab in the back administered by "the accomplices of terrorists".
Ban is in Paris for the UN global climate conference that begins Monday.