Germany's Daimler Plans to Re-Enter Iran Market
TEHRAN (Tasnim) – The CEO of Daimler AG Commercial Vehicles in Middle East and North Africa (MENA) said the company plans to re-enter Iran's market following the recent nuclear deal between Tehran and world powers and the upcoming removal of anti-Iran sanctions.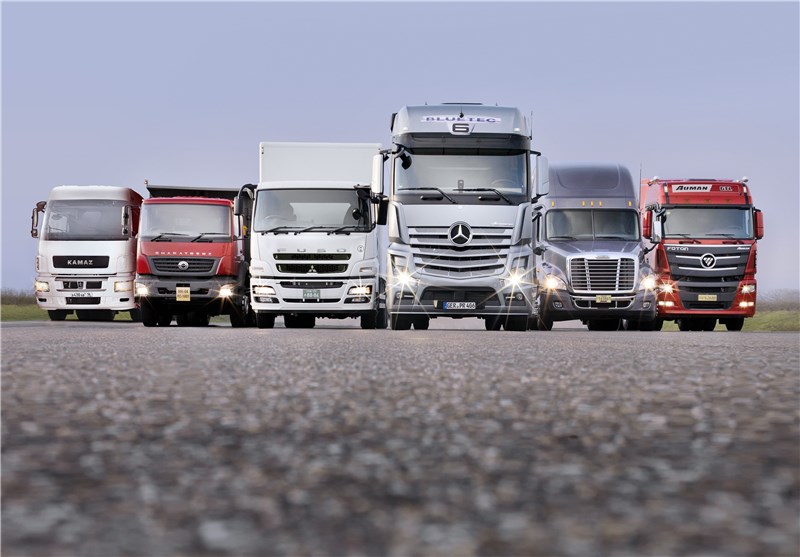 "Iran offers great opportunities for Daimler Commercial Vehicles, and we are currently preparing to re-enter this market," Roland Schneider told MEContruction News on Sunday.
"We further intend to reopen a representative office in the country as soon as possible," he said, adding that the Stuttgart-headquartered manufacturer is in talks with potential Iranian partners.
Daimler recently opened its first regional center for MENA in Jebel Ali, Dubai, to support 19 countries across the region. The center will house all of Daimler's commercial vehicle brands under one roof, including Mercedes-Benz trucks, buses and vans, Fuso vehicles, and Setra buses.
The center will also enable the company to manage the upcoming re-uptake of commercial vehicle activities in Iran from its hub in Dubai, it said earlier in a statement.
Tehran and the Group 5+1 (Russia, China, the US, Britain, France and Germany) on July 14 reached a conclusion over the text of a comprehensive 159-page deal on Tehran's nuclear program.
The comprehensive nuclear deal between Iran and the six powers would terminate all nuclear-related sanctions imposed on Iran after coming into force, and help the country return to the global market.
Experts believe that Iran's economic growth would rise remarkably after the final nuclear deal takes effect.