Al-Abadi Rejects Calls for More US Troops in Iraq
TEHRAN (Tasnim) – Prime Minister Haider al-Abadi said Monday that Iraq has sufficient forces to fight ISIL, after American senators called for more US troops to be deployed to the country.
November, 30, 2015 - 16:36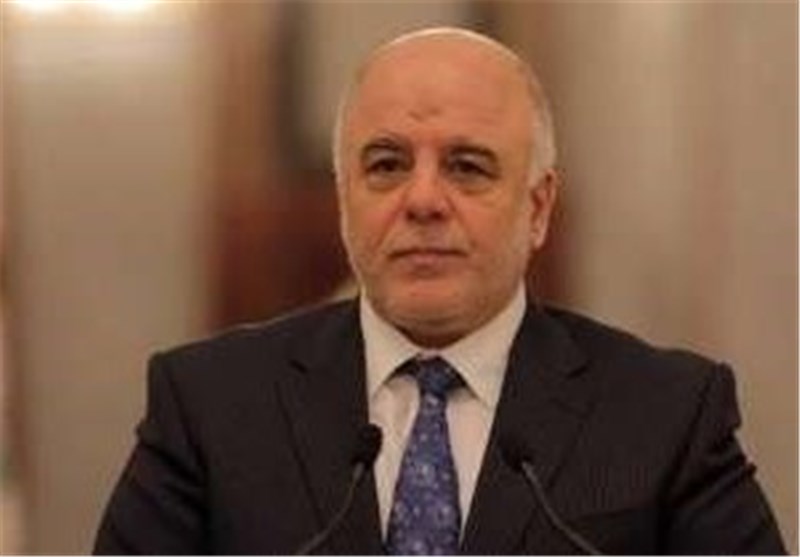 "The Iraqi government welcomes an increase in support in weapons and training and (air) support from international partners in our war against Daesh (also known as ISIL)," Abadi said in a statement, using an Arabic acronym for ISIL.
But "we confirm that Iraq has enough men and resolve to defeat Daesh and other similar criminal groups," he said.
Abadi's remarks came a day after American senators John McCain and Lindsey Graham advocated an increase in US forces in Iraq to around 10,000 from the current cap of 3,550, AFP reported.
"The prime minister... said he wanted more American presence here," McCain, the chair of the Senate Committee on Armed Services, told journalists in Baghdad.
And Graham, a member of the same committee, said, "I talked with the prime minister -- would you like more American help? The answer was yes. If you went up to 10,000, you're not gonna get any push-back from the Iraqis."
"The difference between 3,500 and 10,000 is meaningless politically inside the country," he said.
The presence of American soldiers in Iraq, where the US fought a nearly nine-year war, remains a very sensitive issue.
ISIL overran large areas north and west of Baghdad last year, aided by the collapse of significant units of the Iraqi army, and also holds territory in Syria.
Iraqi forces backed by US-led air strikes have since regained significant ground from the extremists north of Baghdad, but large parts of the country's west remain under ISIL control.