North Indian Ocean under Watch of Iran's Navy: Commander
December, 01, 2015 - 12:55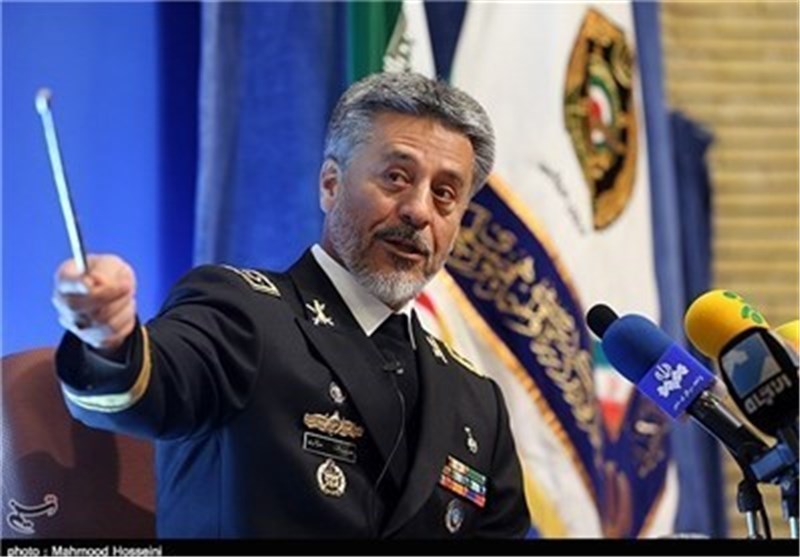 TEHRAN (Tasnim) – Iranian Navy Commander Rear Admiral Habibollah Sayyari underscored the full intelligence dominance of his forces wherever they patrol, including waters in the northern parts of the Indian Ocean.
The Navy has "100-percent" control over the areas it patrols in terms of information, Sayyari said in a ceremony in the southern port city of Bandar Abbas on Tuesday.
He stressed that the Iranian naval forces are monitoring the whole hostile moves in the northern regions of the Indian Ocean.
In recent years, the Iranian Navy has been regularly deploying flotillas to the international waters, mainly to combat piracy.
In the last year's final week, the Navy staged large-scale drills, codenamed "Muhammad Rasulullah" (Muhammad, the messenger of God), at an area of 2.2 million square kilometers, stretching from the northern Indian Ocean (10 degrees latitude) to the Strait of Hormuz in the Persian Gulf and in the southern and southeastern Iranian provinces of Hormozgan and Sistan and Balouchestan.
Also on Tuesday, Sayyari warned Iranian fishermen not to sail for dangerous regions in northern parts of Indian Ocean.
"The northern region of Indian Ocean to Somalia is a very enormous area, as large as 3 million cubic meters, and no matter how much equipment we have, pirates may appear in some areas," Sayyari told the Tasnim News Agency.
He made the remarks in reference to recent reports of an Iranian fishing vessel, with 15 crew members, which was hijacked by Somali pirates last week. However, the Iranian nationals managed to escape after a gun battle with the pirates.