US Indicts 16 New Suspects in FIFA Corruption Case
TEHRAN (Tasnim) – US prosecutors widened their sprawling case alleging corruption at the world's soccer-governing body, charging 16 new suspects, including some of the highest-ranking officials in the sport.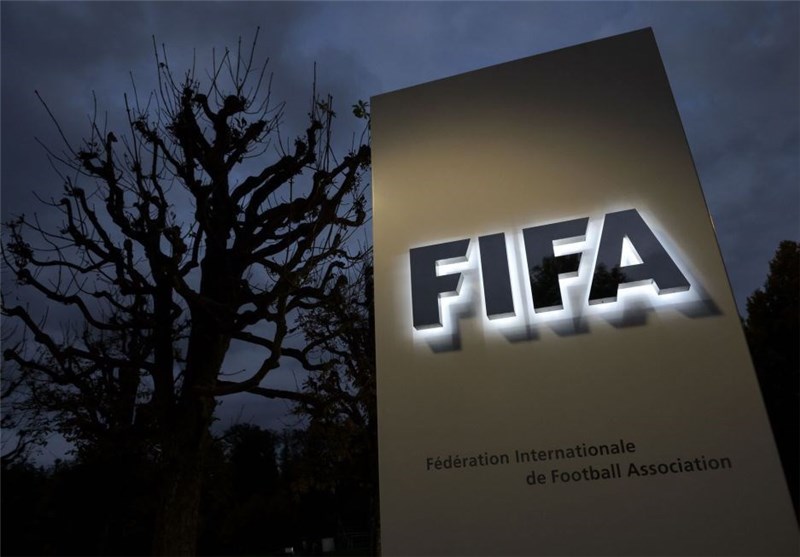 As members of FIFA's executive committee prepared to vote on reforming soccer's scandal-plagued governing body, Swiss government agents swept into a luxury hotel on Thursday for a second wave of arrests on corruption charges in the wake of another sweeping indictment by US prosecutors.
Five current and former members of FIFA's ruling executive committee were among 16 additional men charged with bribes and kickbacks in a 92-count indictment unsealed Thursday that took down an entire generation of soccer leaders in South America, a bedrock of FIFA and World Cup history.
"The betrayal of trust set forth here is truly outrageous," US Attorney General Loretta Lynch said. "The scale of corruption alleged herein is unconscionable."
Led away by Swiss federal police at Zurich's Baur au Lac hotel were Juan Angel Napout of Paraguay, president of the South American confederation (CONMEBOL), and Alfredo Hawit of Honduras, head of the North and Central American and Caribbean governing body (CONCACAF).
The arrests — at the same hotel where initial raid occurred in May — came just before FIFA's executive committee met to approve reform and transparency measures long resisted by soccer's top leaders but ones that gained traction in the aftermath of the scandal, the Associated Press reported.
Rafael Callejas, Honduras' president from 1990-94 and a current member of FIFA's television and marketing committee, was indicted, as was Hector Trujillo, a judge on Guatemala's Constitutional Court.
Also among those charged was Ricardo Teixeira, the president of Brazilian soccer from 1994-2012. Teixeira is a former son-in-law of Joao Havelange, who was FIFA's president from 1974-98. In addition, guilty pleas were unsealed for former CONCACAF President Jeffrey Webb and former executive committee member Luis Bedoya.
The 236-page superseding indictment was handed up by a grand jury in New York on Nov. 25.
Eleven current and former members of FIFA's executive committee have been charged in the investigation, which alleges hundreds of millions of dollars in illegal payments over the past quarter-century that involved the use of US banks and meetings on American soil. The last three presidents of CONCACAF and CONMEBOL have been indicted.
"The message from this announcement should be clear to every culpable individual who remains in the shadows, hoping to evade this ongoing investigation: You will not wait us out and you will not escape our focus," Lynch said.
Honduras said later Thursday that the United States had requested Callejas' extradition and the Central American nation would cooperate with Washington.
"Nobody is above the law," President Juan Orlando Hernandez's government said in a statement.
At a news conference in the capital, Tegucigalpa, Callejas said his lawyers were studying the accusations and considering what steps to take.
"I will fight unwaveringly to clear up my legal situation in the United States," the former leader said.
Fourteen men were charged in May, when four additional guilty pleas were unsealed, with prosecutors alleging bribes involving the media and marketing rights for the Copa America, the CONCACAF Gold Cup, World Cup qualifiers and other competitions. Eight more guilty pleas were unsealed Thursday, including three by men indicted in May: Webb, marketing executive Alejandro Burzaco and Jose Margulies, described by prosecutors as an intermediary. Also pleading guilty were former Colombian federation president Luis Bedoya and former Chilean federation president Sergio Jadue.
Webb, a Cayman Islands citizen who has been released on bail and is largely restricted to his home in Stone Mountain, Georgia, pleaded guilty to racketeering conspiracy, three counts of wire fraud conspiracy and three counts of money laundering conspiracy. He agreed to forfeit more than $6.7 million.
One woman pleaded guilty. Zorana Danis, co-founder and owner of New Jersey-based International Soccer Marketing Inc., admitted to wire fraud conspiracy and filing false tax returns, and agreed to forfeit $2 million.
FIFA President Sepp Blatter, elected May 29 to a fifth term running through 2019, said June 2 he would leave office when a successor is chosen. Blatter was provisionally suspended by FIFA on Oct. 8 for 90 days as part of a separate investigation into a $2 million payment in 2011 to European soccer head Michel Platini, who hoped to succeed him when FIFA's 209 member nations vote Feb. 26. Blatter also is under Swiss criminal proceedings.