Iran to Repel Any Movement to Insecure Borders: Army Commander
TEHRAN (Tasnim) – Lieutenant Commander of the Iranian Army's Ground Forces Brigadier General Kiumars Heidari announced that the force will nip in the bud any anti-security movements near the country's borders.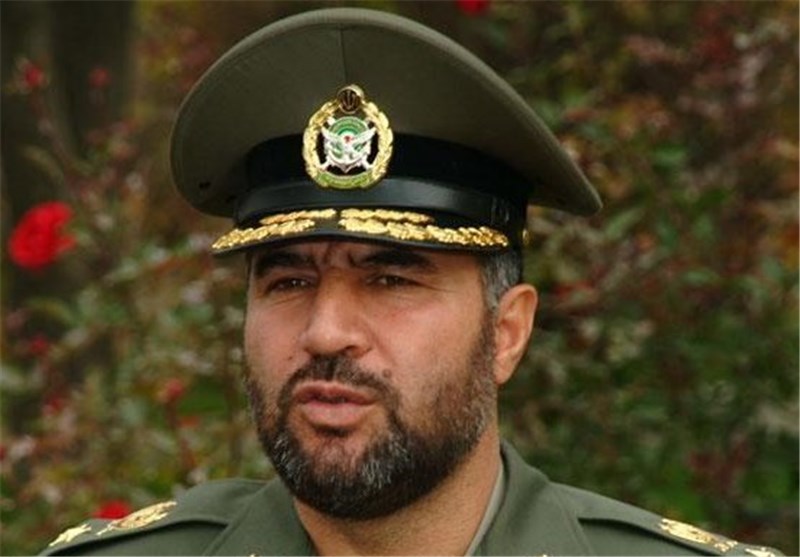 Speaking to the Tasnim News Agency, Brigadier General Heidari pointed to the massive influx of Iranian pilgrims returning from Iraq after their pilgrimage to the holy city of Karbala, and said the units of the Iranian Army's Ground Forces are using their full capacities to ensure the security of the pilgrims and provide their welfare.
"We will clamp down on any kind of anti-security movement along borders by any lunatic, who wants to do a stupid thing," the commander noted.
He further emphasized that the Army has deployed its choppers and drones to the border crossings, from which pilgrims are entering the country, to ensure their security.
Brigadier General Heidari added that so far there has been no threats on borders by terrorist groups.
On Thursday, some 27 million Muslims from around the world gathered in the holy city of Karbala to pay tribute to Imam Hussain (AS), the third Shiite Imam.
The pilgrims with different nationalities performed mourning rites on Arbaeen, which comes 40 days after Ashura, the martyrdom anniversary of Imam Hussein (AS).
Iranians accounted for 60 percent of the foreign pilgrims, followed by travelers from Bahrain, Lebanon, Saudi Arabia, Kuwait, Pakistan and Qatar.