Taliban Say They Will Release Recording of Leader to Prove He Is Alive
TEHRAN (Tasnim) – Taliban officials on Friday strenuously denied claims that their new leader, Mullah Akhtar Muhammad Mansour, had been killed or wounded and promised to soon release an audio recording of him to prove he is still alive.
December, 04, 2015 - 17:48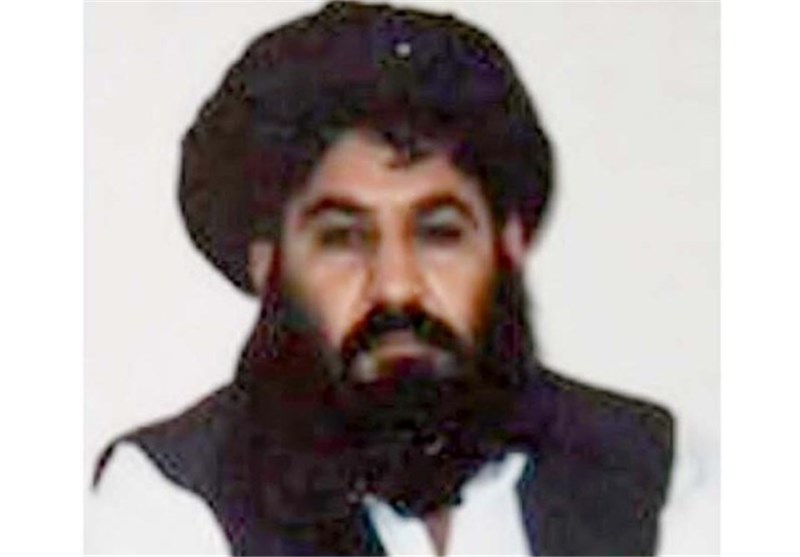 The militants' chief spokesman, Zabihullah Mujahid, dismissed reports that Mullah Mansour had been shot in a gunfight that broke out between rival insurgent factions during peace talks this week. But he also tacitly acknowledged the credibility problem faced by the group, which denied for years that its previous leader, Mullah Muhammad Omar, had died, then finally admitted it two years after the fact.
"We have already put efforts into sending our men to get a voice recording of the emir himself in order to avoid the growing confusion and assure the people about his well-being," Mr. Mujahid said on Friday, referring to Mullah Mansour.
Mr. Mujahid described the reports about Mullah Mansour's death or wounding as "baseless, untrue propaganda of the enemy and intelligence agencies trying to sow confusion among the people," adding, "We still stick to our initial stance of denying all the rumors."
Normally, he said, the Taliban would not go to the extreme of recording Mullah Mansour to deny such reports, because of the risk of disclosing his location, but the group felt that it was important in this case.
"Bearing in mind the fact that releasing a voice recording can cause trouble or present security threats, which the intelligence agencies are waiting for, still we have dispatched our men to get to the emir and get his voice recording to avoid the present situation and growing confusion," he said.
"Since the emir is located in a distant area, we have to be very careful to ensure his safety, and that's why it is taking time to reach out to him," Mr. Mujahid said. "Nonetheless, we are trying to get his voice and will be releasing it as soon as we can."
Mr. Mujahid's statement amounted to an extraordinarily frank acknowledgment of the Taliban's need to counter reports that they have once again lost their leader, The New York Times reported.
In July, reports of the death of Mullah Omar, who had not been seen in years, surfaced among rival factions in the Taliban, but Mr. Mujahid and other Taliban officials strenuously denied them — until Mullah Mansour, in an apparent bid to take over the group himself, confirmed that his predecessor had indeed died two years earlier.
Mullah Mansour's rise to power led to criticism from some major Taliban figures and to violent infighting. Last month, one of his rivals, Mullah Mansour Dadullah, who had reportedly become a follower of the Islamic State in Iraq and the Levant, was killed along with hundreds of his men in fighting with the mainstream Taliban, according to accounts from Afghan government officials and Taliban leaders.
Mullah Mansour's death was reported to have taken place on Tuesday in the home of the Taliban's chief judicial official, Qazi Haybatullah, in a suburb of the border city of Quetta in Pakistan, where many leaders of the Afghan Taliban live openly.
According to the reports, Mr. Haybatullah had convened a meeting between Mullah Mansour and one of Mullah Dadullah's followers, Mullah Abdullah Sarhadi, which ended in a shootout, supposedly killing Mullah Sarhadi and either killing or wounding Mullah Mansour. (Earlier reports had claimed that the shooting took place in Mullah Sarhadi's home.)
Mr. Mujahid, the Taliban spokesman, said that Mullah Mansour "is absolutely fine and he wasn't even present in the area where the incident happened."