Iran Plans No Output Curb: Oil Minister
TEHRAN (Tasnim) – Iran's Oil Minister Bijan Namdar Zanganeh said the country will maintain its crude production after the upcoming lifting of anti-Tehran sanctions until it returns to 1 million barrels a day of output.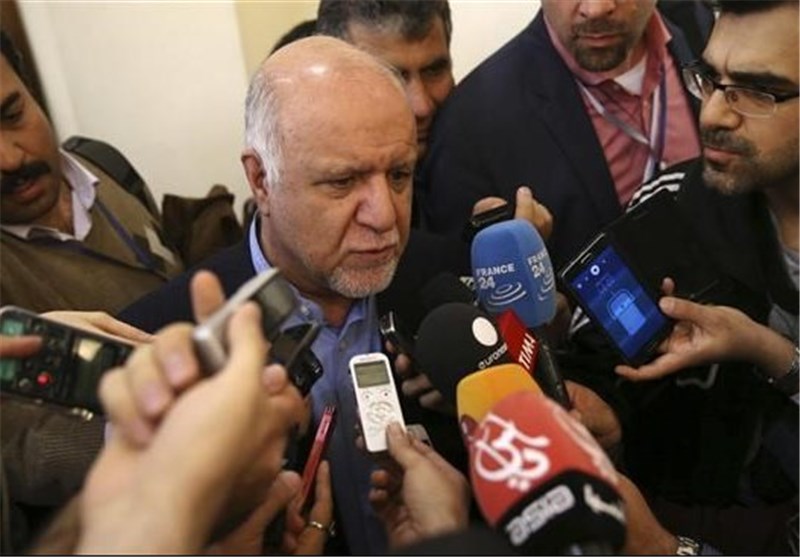 Iran will not accept any production curbs until it restores about 1 million barrels a day of output after the removal of anti-Iran sanctions next year following the recent nuclear deal between the Islamic Republic and six world powers, Zanganeh told reporters after a key OPEC (Organization of the Petroleum Exporting Countries) meeting in the Austrian city of Vienna on Friday.
"Everyone does whatever they want," said the Iranian oil minister after OPEC energy ministers present at the meeting decided to maintain the bloc's current production levels, which could mean continued fall in oil prices, Bloomberg reported.
The meeting was held to explore ways of lifting languishing prices and turning the global oil market around. There was no mention of a new production ceiling in the final statement of the event, apparently permitting member states to keep producing oil at current rates.
"I think there will be a decision about how to act on the market in the second quarter of 2016" after Iran has restored some of its oil shipments, he added.
On December 2, two days before the Vienna meeting, Zanganeh sent a letter to the head of OPEC, urging member states of the bloc to respect a shared production ceiling of 30 million barrels a day.
Because of overproduction chiefly by Saudi Arabia and non-OPEC producers, there is currently up to 2.5 million bpd of excess oil in the market which has caused crude prices to lose around 60% of their value since mid-2014.
OPEC introduced output ceiling of 30 million bpd in its December 2011 meeting as it scrapped allocating fixed production quotas to member countries.
The group, however, has been producing nearly a million more barrels than its ceiling for the past 16 months.