18 Die in India Hospital after Blackout Halts Ventilators
TEHRAN (Tasnim) - Eighteen patients died in a hospital in Chennai after rainwater knocked out the building's generators and power to their ventilators, officials have said, as the state of Tamil Nadu in southern India reels from a week of severe flooding.
December, 05, 2015 - 12:47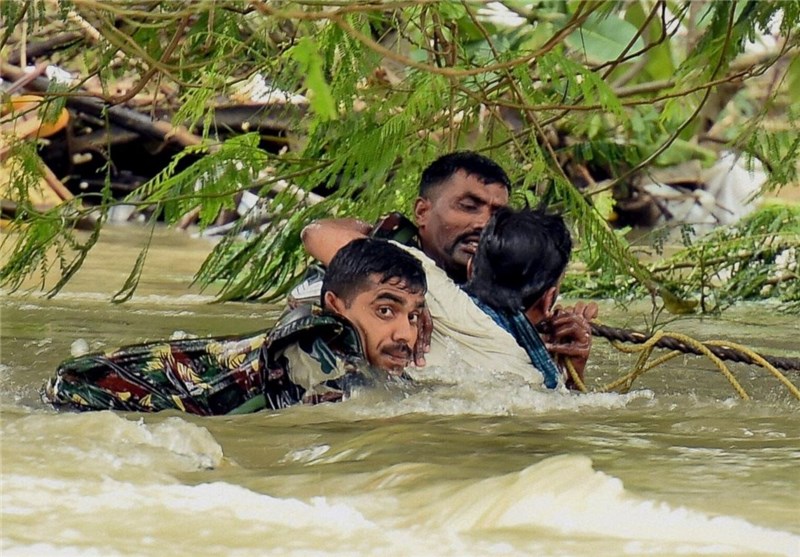 State officials are investigating complaints of negligence on the part of hospital authorities in the state capital Chennai, which is suffering from unprecedented floods, the Associated Press reported on Saturday.
The state's health secretary, J. Radhakrishnan, said 18 patients were in the intensive care unit when a power outage affected ventilators in the hospital.
Army soldiers using boats have rescued thousands of residents marooned in high-rise buildings and launched massive relief operations to provide food and medicines.
Tens of thousands of people are still in relief camps Saturday as they wait for the floods to recede.
97 relief camps set up by the government are currently providing food and shelter to an estimated 62,000 people. But local residents were still complaining bitterly that their homes remained inundated and help from the government was either very slow or entirely absent.
Power supply has been erratic since the city turned off electricity to prevent deaths by electrocution. Mobile and fixed phone networks have been sporadic. Thousands of people have taken to Twitter and other social media to reach out to friends and family.
Access to the region remained closed with the main airport and train station still flooded.