Azerbaijan: Oil Rig on Fire in Caspian, 25 Workers Rescued
TEHRAN (Tasnim) – Azerbaijan's state oil company said at least 25 workers were rescued from a burning oil rig in the Caspian Sea.
December, 05, 2015 - 16:26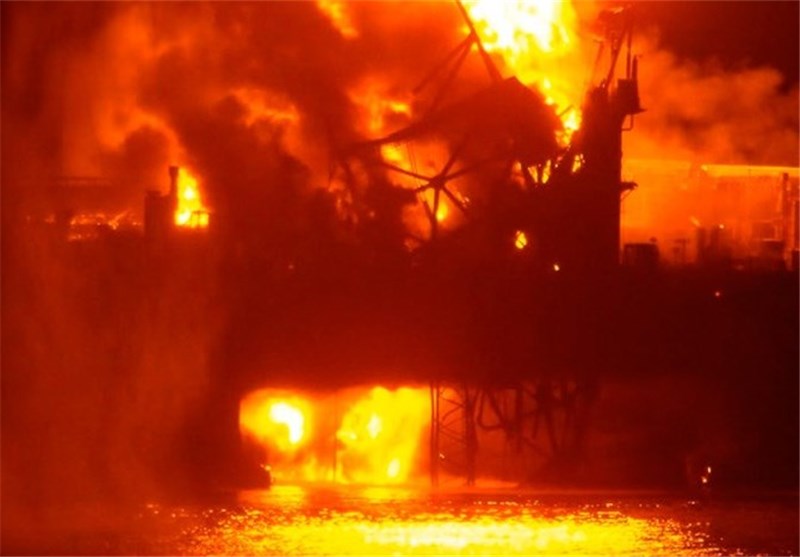 It was not immediately clear how many workers remained on the rig or whether any were injured, the Associated Press reported on Saturday.
The rig owned by SOCAR caught fire Friday evening when the company said a gas line was damaged in heavy winds. The stormy weather was making it difficult to extinguish the flames.
The company said that all workers had been moved away from the area on fire, with all or most of them taking shelter in life boats attached to the platform.
A company representative said Saturday that at least 25 had been rescued but declined to say how many workers were on the platform when the fire broke out.