Iran to Present Assessment of Amano's Report Soon: Envoy
TEHRAN (Tasnim) – Iranian Ambassador to the International Atomic Energy Agency (IAEA) Reza Najafi said the country will soon present its assessment of a recent report by the UN's nuclear watchdog about Tehran's nuclear program.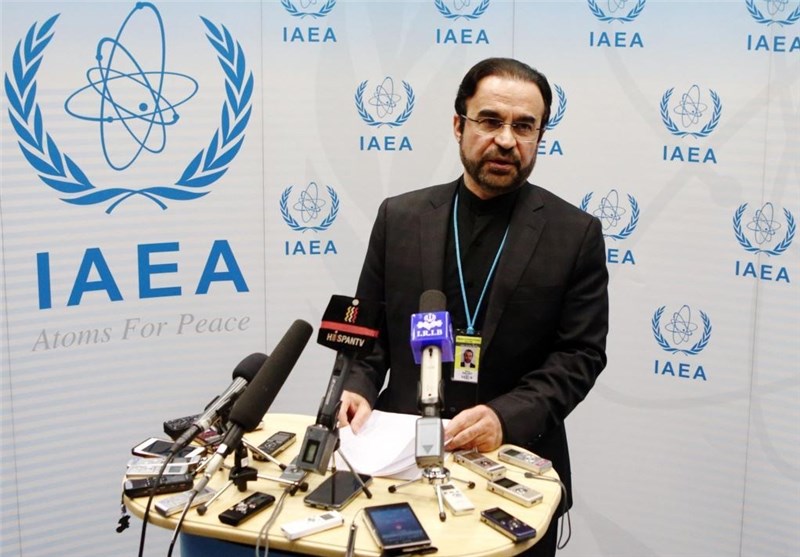 "Based on Article 9 of the Road-map, the Islamic Republic of Iran will submit its comprehensive assessment of the report by IAEA Director General (Yukiya Amano)," Najafi said in reference to the much-awaited report titled "final assessment on past and present outstanding issues regarding Iran's nuclear programme."
The report on the so-called PMD (possible military dimensions) in Iran's nuclear program, which was released on Wednesday by the IAEA, confirmed that the agency has no credible indications of suspicious work in Tehran's nuclear activities.
The document will be the basis of one final report by the IAEA Board of Governors that is expected to close the case on the so-called PMD in Iran's nuclear program once and for all.
Najafi further said although the report is indicative of non-diversion of Iran's nuclear program and proves that all allegations against Tehran over the past 12 years have been false, it does contain "some negative points" which are rejected by Iran.
As part of a Road-map signed between Iran and the IAEA in July, the agency is required to finish its investigations about Iran's nuclear activities and submit a report to the Board of Governors by December 15.
The Road-map was signed on the same day that Tehran and the Group 5+1 (Russia, China, the US, Britain, France and Germany) reached a conclusion on a lasting nuclear agreement, known as the JCPOA.
The IAEA has been given the role of verifying Iran's commitments under the Joint Comprehensive Plan of Action (JCPOA).
The agreement was officially adopted on October 18, and is going to take effect within the next few weeks.