Assad's Departure Not Necessary before Political Transition: France's Fabius
TEHRAN (Tasnim) – The departure of Syrian President Bashar al-Assad is no longer necessary before any political transition in the war-torn country, French Foreign Minister Laurent Fabius said in an interview published Saturday.
December, 05, 2015 - 16:50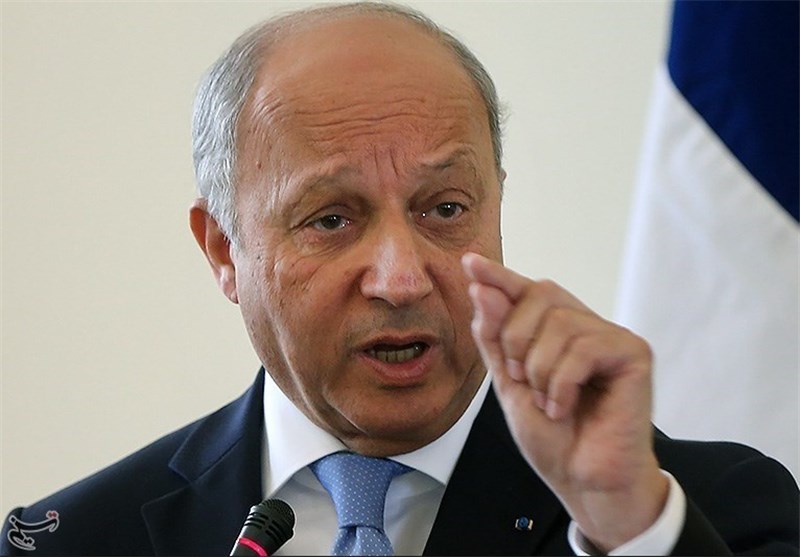 The comments mark a softening of Paris' position on the Syrian president as attention turns to the fight against the Islamic State in Iraq and the levant (ISIL) group which staged a series of bloody attacks on the French capital last month, killing 130.
"The fight against Daesh is crucial, but it will only be totally effective if all the Syrian and regional forces are united," Fabius told the French regional newspaper Le Progres, using an Arabic acronym for ISIL, AFP reported.
"A united Syria implies a political transition. That does not mean that Bashar al-Assad must leave even before the transition, but there must be assurances for the future".
Until now, France, along with Washington and other Western powers fighting ISIL militants have long insisted Assad must step down as part of any political solution to the four-year Syrian conflict.
On a trip to Washington last week, French President Francois Hollande reiterated his determination to see Assad step down in order to give Syria a chance for peace, saying "it should be as soon as possible."
But there have also been signs Paris might moderate its position as its priority shifted to tackling ISIL militants which staged a series of deadly attacks on Paris last month.
Last month, Fabius sparked speculation after telling France's RTL radio Syrian army could potentially join the fight against ISIL.
He told Le Progres that "the experience of recent decades, whether it is in Iraq or in Afghanistan, shows that Western forces on the ground quickly appear like occupation forces.
"The operations must be led by local forces: Syrian, moderate, Arab, Kurdish, or, if necessary, then in coordination with the Syrian army, which is impossible without a political transition", he told the Lyon-based paper.