Iran-Kazakhstan Cooperation Could Revive Silk Road: Official
TEHRAN (Tasnim) – Kazakh Deputy Foreign Minister Rapil Zhoshybayev said Tehran and Astana can join hands to contribute to the future prosperity of a new Silk Road, which would link East Asia to Europe.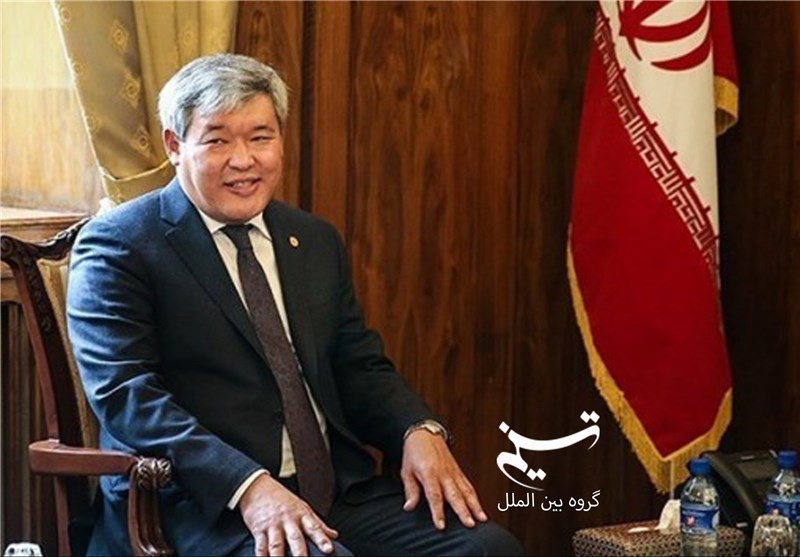 "The two countries can play an important role in the establishment of the New Silk Road by developing (their) railroad transportation, particularly by connecting their nationwide railroad systems," he said.
Zhoshybayev explained that the new Silk Road would be established through the cooperation of some 34 countries.
"If we are able to launch this road, good things will happen in the regional economy," the Kazakh diplomat said.
"This road will start from China and end in Europe after passing through the Central Asia," Zhoshybayev noted.
This means, he added, that the trade and economic line will connect the east to the west, and will certainly become one of the safest and most secure commercial lines in the world.
The Silk Road or Silk Route is an ancient network of trade and cultural transmission routes that were central to cultural interaction through regions of the Asian continent connecting the West and East by merchants, pilgrims, monks, soldiers, nomads, and urban dwellers from China and India to the Mediterranean Sea during various periods of time
Trade on the Silk Road was a significant factor in the development of the civilizations of China, the Indian subcontinent, Persia, Europe, the Horn of Africa and Arabia, opening long-distance, political and economic relations between the civilizations.
Since the decline of the Road in the Middle Ages, attempts have been made to restore and revive the economic route, but it has yet to return to its prosperous era in the past.
In the most recent move, China's President Xi Jinping developed and launched an initiative for building Silk Road Economic Belt and marine Silk Road in an attempt to revive the historical path.