Russia Blames US for Cover-Up over ISIL Oil Smuggling to Turkey
TEHRAN (Tasnim) – Russia's defense ministry late on Saturday blamed the United States for turning a blind eye to the trafficking of oil into Turkey from Syrian areas under ISIL control, after Washington called the amounts involved insignificant.
December, 06, 2015 - 12:57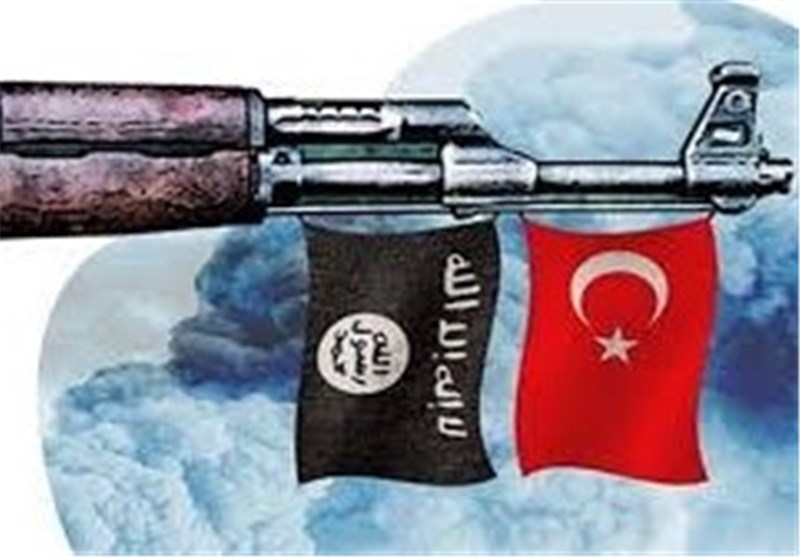 "When US officials say they don't see how the terrorists' oil is smuggled to Turkey... it smells badly of a desire to cover up these acts," the ministry said on its Facebook page.
"The declarations of the Pentagon and the State Department seem like a theatre of the absurd," the statement added, suggesting that Washington "watch the videos taken by its (own) drones which have recently been three times as numerous over the Turkey-Syria border and above the oil zones, Reuters reported on Sunday.
US special envoy and coordinator for international energy affairs, Amos Hochstein, on Friday said the amount of oil smuggled into Turkey from areas of Syria controlled by ISIL is "of no significance from a volume perspective -- both volume of oil and volume of revenue".
His comments came after Moscow accused Ankara of profiting from the trade.
Russia and Turkey have in recent days traded allegations that they are involved in the illegal trade, further ratcheting up tensions after Turkish jets downed a Russian bomber on the Syrian border.
The State Department has dismissed Moscow's charge against its NATO ally, which directly implicated President Recep Tayyip Erdogan and his family in the trade, claiming there is no evidence to support it.
"I don't believe that there is significant smuggling, between ISIL-controlled areas and Turkey of oil in any significance in volume," Hochstein said Friday.