Biden Visits Ukraine to Reiterate US Support
TEHRAN (Tasnim) – US Vice President Joe Biden travels to Ukraine's capital on Sunday for a visit aimed at pushing the country toward making reforms and reassuring it that Washington remains committed to its pro-Western government.
December, 06, 2015 - 18:41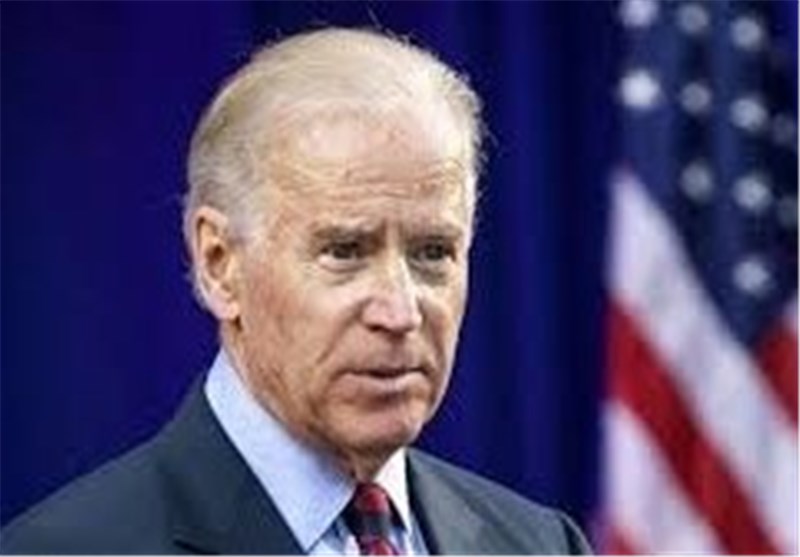 Fighting between Ukrainian forces and Russia-backed separatists has significantly diminished since early September, after killing some 8,000 people since April 2014, but tensions remain high because of unresolved questions about the final political status of the rebel regions in the east.
Meanwhile, Western attention has turned largely toward the fight against extremism in Syria and Iraq.
Since Russia began airstrikes in Syria on Sept. 30, Ukrainian officials have worried that their own country's troubles would fade from view, especially if the West begins cooperating with Russia to fight the Islamic State in Iraq and the Levant (ISIL) group.
Biden's meetings on Monday with President Petro Poroshenko and Prime Minister Arseniy Yatsenyuk and a Tuesday speech at the Ukrainian parliament are intended to counter that concern.
The trip "is a strong sign of our support," a senior US administration official said, the Associated Press reported, asking that his name not be used because he was speaking on background.
But the official said Biden also will emphasize the need for Ukraine to implement anti-corruption measures. Widespread corruption was one of the issues that galvanized the massive protests that drove Russia-friendly President Viktor Yanukovych from office in February 2014, but efforts since then to counter the problem have shown little result.
Biden's first event on Monday is to be a round table with reform-minded Ukrainian figures.
The US administration also says Biden will reassure Ukraine that Washington's strategy is to keep sanctions against Russia in place.