Iran Offers Aid to Azerbaijan to Extinguish Oil Rig Fire
TEHRAN (Tasnim) – Iran's Foreign Ministry on Sunday voiced the country's readiness to help neighboring Azerbaijan Republic put out a fire at one of its offshore oil platforms in the Caspian Sea.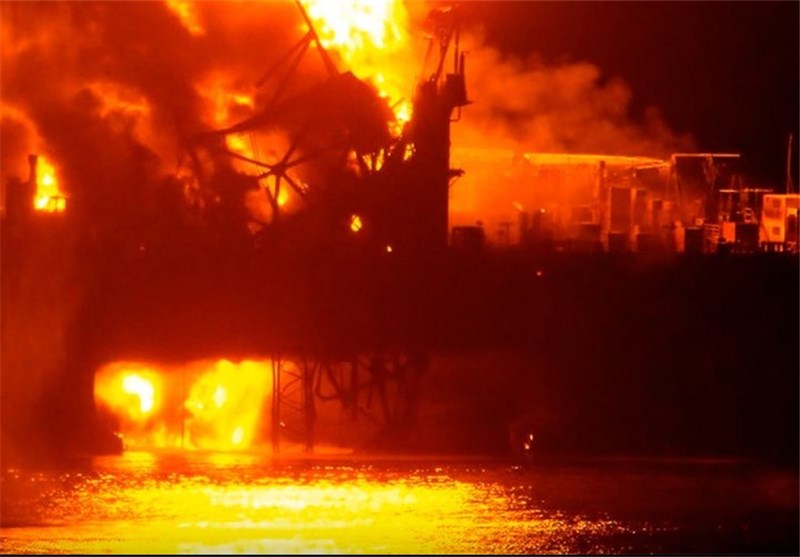 Foreign Ministry Spokesman Hossein Jaberi Ansari extended Iran's condolences to the Azeri government and nation over the tragic incident at the oil platform that has killed two workers so far.
He also voiced Iran's readiness to assist Azerbaijan with the measures to extinguish the fire.
Azeri state energy company SOCAR said two people have died in the major fire that broke out on an offshore oil platform, while 29 workers are still missing.
The company says 32 were evacuated after the platform caught fire on Friday.
"We continue the search-and-rescue operation ... We regard those whom we have not found so far as missing ... We believe that God will help them, although it is probably impossible," Khoshbakh Usifzade, SOCAR first vice-president, told a news conference.
Azeri President Ilham Aliyev declared a day of national mourning.