Four Syrian Army Soldiers Die in US Coalition Airstrike
December, 07, 2015 - 14:43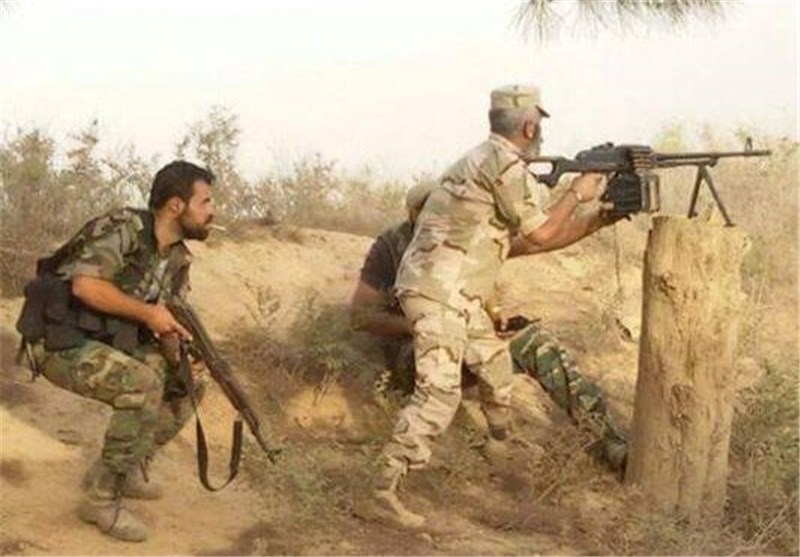 TEHRAN (Tasnim) – An airstrike carried out by the US-led coalition killed four Syrian military personnel in Deir al Zor province, a group close to the militant forces fighting Syrian President Bashar Assad said Monday, in what would be the first time coalition warplanes had hit Syrian army forces.
A source close to the Syrian government confirmed the strike and said there had been casualties and vehicles destroyed.
The so-called Syrian Observatory for Human Rights said the strike hit part of the Saeqa military camp near the town of Ayyash in western Deir al Zor province and wounded 13 military personnel in the first such incident since the coalition began its bombing campaign against ISIL in Syria.
The strike had hit some time in the last 24 hours, it said, Reuters reported.
The US-led force's campaign is allegedly against ISIL, which controls most of Deir al Zor, including its capital.
In Deir al Zor city, another airstrike believed to be carried out by the coalition overnight killed a woman and two of her children, the Observatory said.
Deir al Zor province links ISIL' de facto capital in Raqqa with territory controlled by the group in Iraq, and its oilfields are a major source of revenue for the group.