Cyber Police Urges Telegram to Transfer Servers to Iran
December, 07, 2015 - 16:28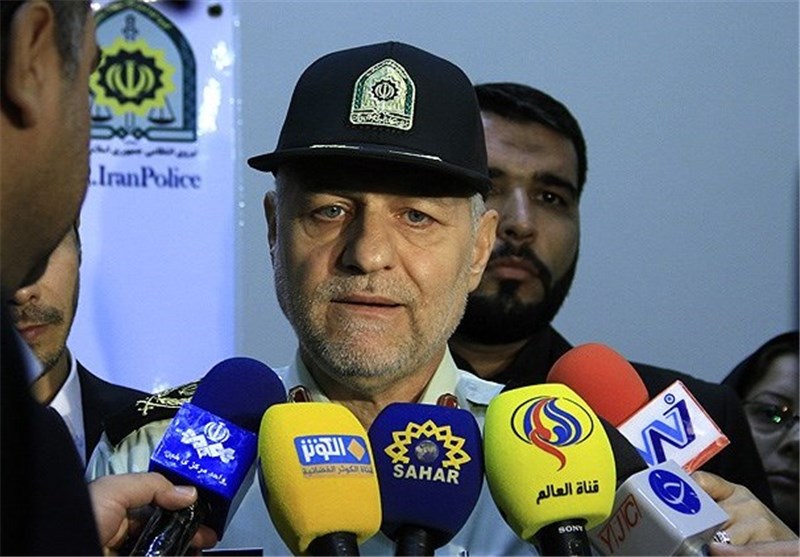 TEHRAN (Tasnim) – Iran's Cyber Police Chief General Kamal Hadianfar said Russian instant messaging service Telegram should move its servers to Iran if it seeks to continue its operation in the country.
Currently, the majority of cases dealt with in Iran's cyber police department are related to the activities of terrorist groups – including the Persian channel of Daesh – and ethical crimes in Telegram, General Hadianfar announced in a press conference here in Tehran on Monday.
The lawsuits filed in Iran's cyber police this year indicate that 20 percent of crimes were committed in mobile messaging services like Viber and Telegram, he explained, adding that Telegram has accounted for 40 percent of such crimes.
Therefore, he added, Telegram is obliged to transfer its servers to Iran's territory based on global regulations.
Hadianfar, however, noted that Telegram's CEO has announced the company is not able to transfer the servers due to anti-Iran sanctions, while it is indeed operating in Iran's cyberspace in spite of such embargos.
Iranian ministry of communications and the Interpol are currently following up on Iran's requests from Telegram, he noted, adding that if the company is willing to continue its operation in Iran, it has to move its servers to somewhere inside the country.
General Hadianfar also announced that Iran's Cyber Police has managed to arrest 53 webmasters and owners of websites and pages that supported the Daesh (ISIL) terrorist group.
The majority of these people, he said, were living in border areas or border provinces of Iran.
The Daesh terrorist group is known for recruiting young people from around the world by the extensive use of social media and cyberspace, but Iranian police has frequently highlighted the country's readiness to counter any type of terrorist threat, including those in the cyberspace.
The Takfiri group has recently launched a Persian language channel in Telegram messenger.
Telegram has been recommended by Daesh to its supporters and in October 2015 they were able to double the number of followers of their official channel to 9,000.
In November 2015, however, Telegram announced that it had blocked 78 channels linked to Daesh, based on reports to the company's abuse email.
It came while Telegram's CEO Pavel Durov had stated in September that he had no issues with terrorists using the app, as privacy is paramount and terrorists will always find another way to communicate.
Telegram's public channels allow broadcasting messages to an unlimited number of people and were used by the terrorists to spread propaganda. Telegram's usage by Daesh for propaganda purposes has reignited the encryption debate.