At Least 26 Syrian Civilians, Including Children Killed in US-Led Airstrike in Syria
TEHRAN (Tasnim) – At least 26 Syrian civilians have been killed in an airstrike launched by the US-led coalition against the so-called ISIL group, piling pressure on the alliance after allegations another bombing raid left Syrian army soldiers dead.
December, 08, 2015 - 11:19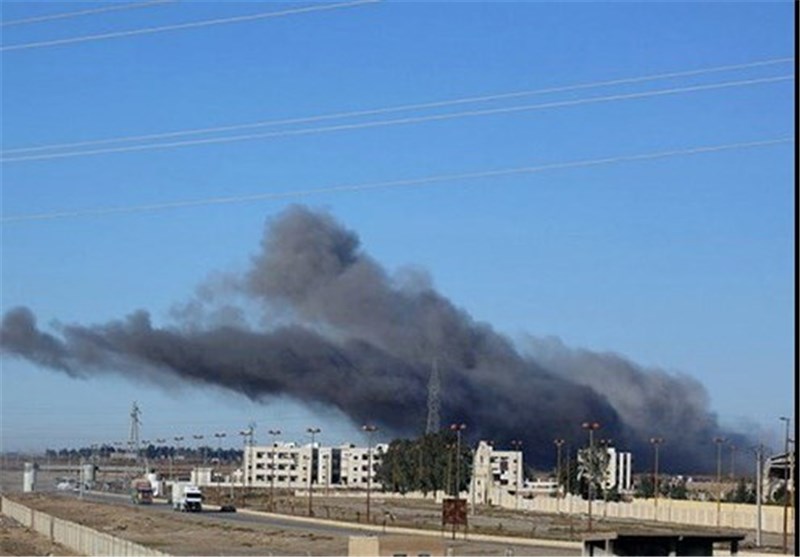 According to a monitoring group, strikes on Monday on the village of Al-Khan in north-eastern Syria only left civilians dead.
Rami Abdel Rahman of the so-called Syrian Observatory for Human Rights said ISIL is in control of Al-Khan but is only on its outskirts, "which is why all of the deaths were civilians".
The death toll included at least seven children and four women, he said, adding that it was likely to rise as more than a dozen civilians were still missing under rubble, the Guardian reported.
Last month, the US said four civilians were "likely" to have been killed in strikes against ISIL in Iraq. And in November 2014, it admitted accidentally killing two children in a strike in Syria.
The Al-Khan strike came with the coalition already under pressure over allegations it carried out a raid the previous day that killed Syrian soldiers, in the first such case.
In a letter to the UN security council and secretary general Ban Ki-moon, Syria blamed the coalition for targeting an army camp in the eastern province of Deir Ezzor on Sunday, killing three soldiers and wounding 13.
The foreign ministry letter condemned the attack as "a flagrant aggression".
The Observatory said four soldiers died in the first incident of US-led strikes killing Syrian troops.
A Syrian military source gave the same toll, and said the attack late Sunday hit several buildings used as weapons depots and an army training camp, damaging two tanks.
But the US denied the claim, saying four alliance airstrikes in the eastern province of Deir el-Zour all hit oil wells about 55km (34 miles) south-east of Ayyash.