Iran's Attaché Admires Iraq for Hosting Arbaeen Pilgrims
TEHRAN (Tasnim) – Iran's cultural attaché in Baghdad expressed gratitude to the Iraqi government and nation for hosting a huge crowd of Iranians pilgrims at the Arbaeen congregation in an appropriate manner.
December, 08, 2015 - 14:54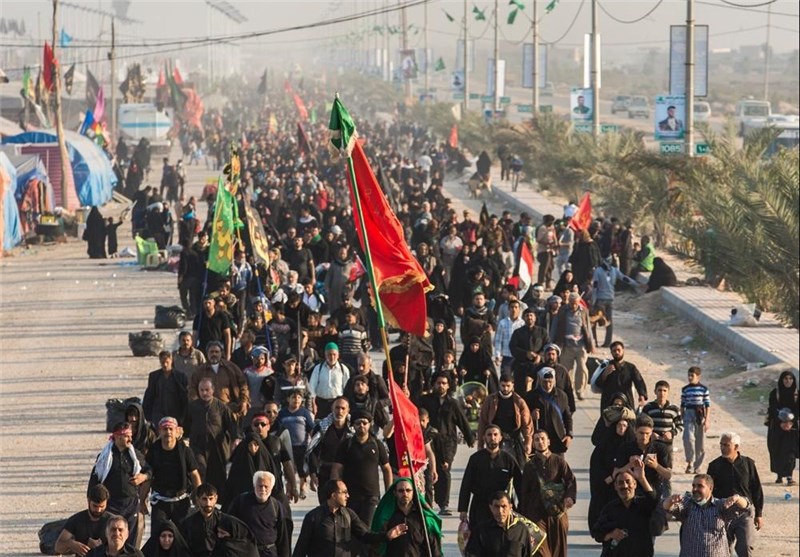 In a message released on Tuesday, Gholam Reza Abazari praised the Iraqi government, nation and cultural officials for doing the good preparation for holding the Arbaeen rituals.
He also thanked the whole Iranian pilgrims, officials and organizations for performing the religious rites in a well-organized, ordered manner and with respect for the generous Iraqi hosts.
Earlier in December, Iran's Foreign Minister Mohammad Javad Zarif had also congratulated Iraq on its success to hold the Arbaeen ceremony, the world's biggest religious congregation, in peace and safety.
On December 3, some 27 million Muslims from around the world gathered in the Iraqi city of Karbala to pay tribute to Imam Hussain (AS), the third Shiite Imam.
The pilgrims with different nationalities performed mourning rites on Arbaeen, which comes 40 days after Ashura, the martyrdom anniversary of Imam Hussein (AS).
Iranians accounted for 60 percent of the foreign pilgrims, followed by travelers from Bahrain, Lebanon, Saudi Arabia, Kuwait, Pakistan and Qatar.