Iran's FM to Hold High-Profile Meetings in Pakistan
December, 08, 2015 - 15:09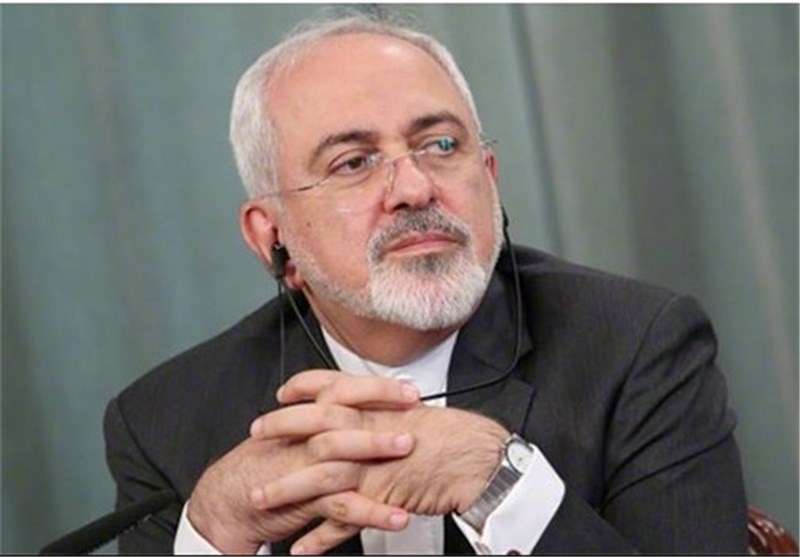 TEHRAN (Tasnim) – Iranian Foreign Minister Mohammad Javad Zarif is going to meet senior officials from a number of regional countries on the sidelines of the "Heart of Asia-Istanbul Process" ministerial meeting in Pakistan.
Zarif left Tehran for Islamabad on Tuesday to attend the 5th ministerial meeting of the conference, which has brought together representatives from 40 member and supporting countries as well as 10 regional and international organizations.
In his address to the conference, Zarif is expected to announce Iran's initiatives for the strengthening of peace and stability in the 'heart of Asia' region, particularly in Afghanistan.
The top Iranian diplomat is also scheduled to meet his counterparts from China, Pakistan and Tajikistan on the sidelines of the conference. He will probably hold meetings with Pakistani Prime Minister Nawaz Sharif and Afghan President Ashraf Ghani as well.
Foreign ministers of Iran, China, Afghanistan, Pakistan, India, Turkey, Tajikistan, Turkmenistan, Kazakhstan and Kyrgyzstan are among the top diplomats partaking the conference.
Russia and the US will also send representatives to the gathering.
Founded in 2011, the Istanbul Process provides an agenda for regional cooperation in the 'heart of Asia' by placing Afghanistan at its center and engaging the regional countries in sincere cooperation for a peaceful and stable Afghanistan, as well as a secure and prosperous region as a whole, according to its official website.
The 14 members of the body include Afghanistan, Azerbaijan, China, India, Iran, Kazakhstan, Kyrgyzstan, Pakistan, Russia, Saudi Arabia, Tajikistan, Turkey, Turkmenistan and the United Arab Emirates.
There are also 17 countries and 11 international organizations 'supporting' the Istanbul process, including the United Nations, the North Atlantic Treaty Organization (NATO), the Economic Cooperation Organization (ECO) and the Organization of Islamic Cooperation (OIC).