Boko Haram Torches Village near Kidnapped Girls' Town
TEHRAN (Tasnim) – Boko Haram gunmen have torched almost an entire village near the northeast Nigerian town of Chibok from where over 200 schoolgirls were kidnapped, a resident who fled and a local elder said Tuesday.
December, 08, 2015 - 17:14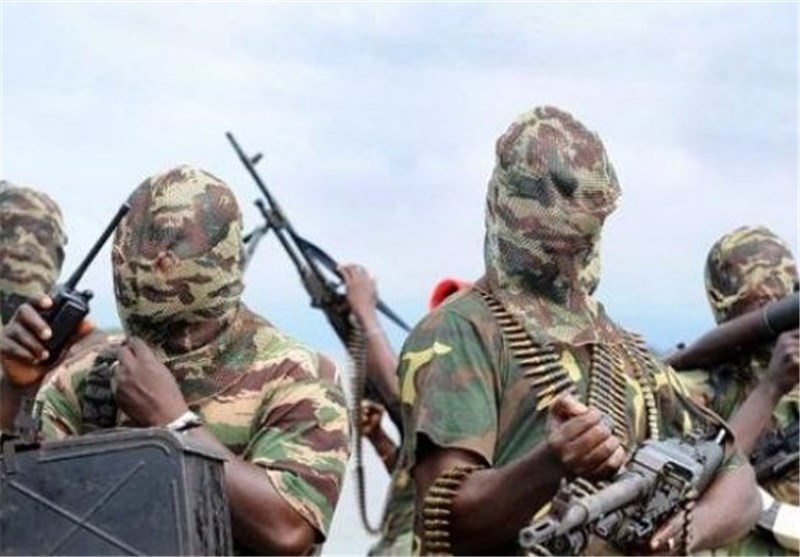 The raid in Takulashi village happened Sunday and saw the extremists loot food supplies, two days after fighters stole more than 200 cattle from the same location.
Recent months have seen a reduction in such hit-and-run raids in rural northeast Nigeria, in an indication the rebels' ability to strike has been reduced by an army counter-offensive, AFP reported Tuesday.
But sporadic raids still occur and there is concern about an increase in suicide and bomb attacks in urban centers.
A group of insurgents on bicycles and on foot invaded the farming and herding community at about 6:00 am (0500 GMT) Sunday, shooting indiscriminately and setting fire to homes.
"They burnt more than 100 homes in the village. Only five houses were spared the inferno," said a resident who gave his name as David, after fleeing to the nearby town of Askira Uba.
The attackers loaded food supplies onto four vehicles they took from the village and burnt four more they were unable to take with them. The rest of the supplies were set on fire.
"We will have to wait till everybody is back to know if there were any fatalities in the attack," Ayuba Chibok, a community leader in Chibok, told AFP.
"We are making contacts with the residents who fled to locations where there is a phone network.
"We thought the worst had happened after Boko Haram rustled over 200 cattle in the village Friday."
In April last year 12 people were killed when gunmen attacked Takulashi in the wake of the abduction of 276 schoolgirls from their school in Chibok by Boko Haram.
Fifty-seven girls escaped soon afterwards but nothing has been seen or heard from the remaining 219 in captivity since a video surfaced in May 2014.