Six Migrant Children Die after Boat Sinks off Western Turkey: Media
December, 08, 2015 - 18:36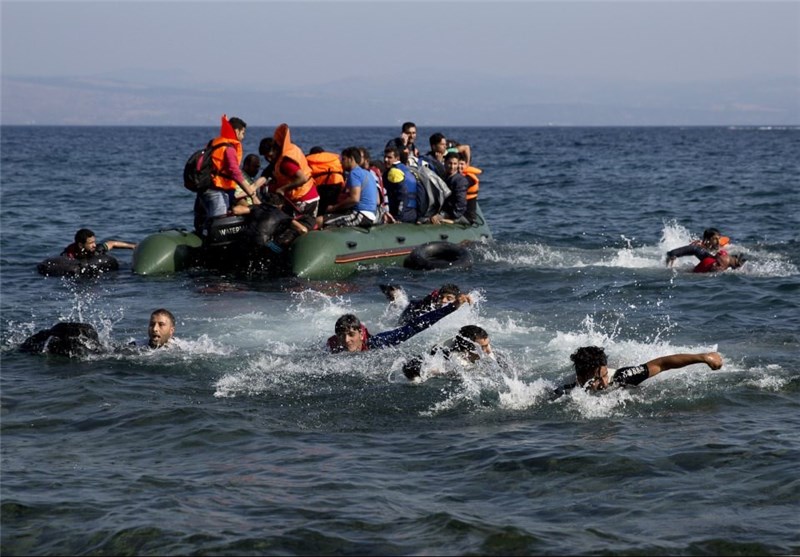 TEHRAN (Tasnim) – At least six children died and eight other people rescued on Tuesday after a boat carrying migrants bound for Greece capsized off Turkey's western coast near the city of Izmir, local media reported.
Responding to a distress signal sent at midnight on Monday, the Turkish coastguard extended a search operation into Tuesday's daylight hours.
State-run Anadolu Agency said the coastguard found the bodies of six children including a baby, adding that the migrants on the boat were Afghans, AFP reported.
It was not immediately clear how many people in all were on board.
A record 500,000 refugees from a four-year-old civil war in Syria have travelled through Turkey then risked their lives in rickety boats to reach nearby Greek islands this year, their first stop in the European Union before continuing to wealthier countries in the north and west of the EU.
Nearly 600 people have died this year on the so-called eastern Mediterranean sea route for migrants, according to the International Organization for Migration.
More than half a million migrants have streamed this year into Greece, which has become the front line of a massive westward population shift from war-ravaged Syria and conflict- or deprivation-plagued countries beyond.
Turkey struck a deal with the EU on Nov. 29 pledging to help stem the flow of migrants into Europe in return for 3 billion euros of cash for the 2.2 million Syrians Ankara has been hosting, visas and renewed talks on joining the 28-nation bloc.