Zarif Reaffirms Iran's Support for Afghanistan's National Unity Gov't
ISLAMABAD (Tasnim) – Iranian Foreign Minister Mohammad Javad Zarif voiced Iran's support for the Afghan administration, saying Tehran welcomes any move that leads to stability and security in Afghanistan.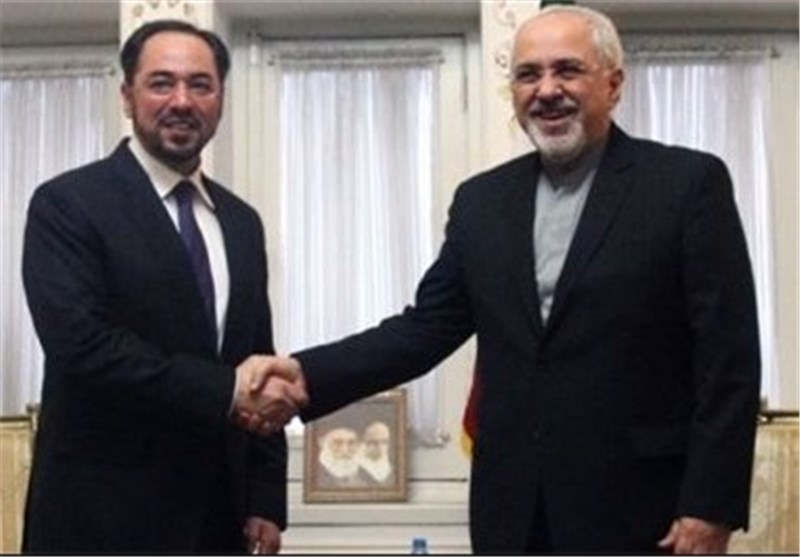 In a Tuesday meeting with his Afghan counterpart Salahuddin Rabbani in the Iranian minister's place of residence in the Pakistani capital of Islamabad, Zarif said Iran has always backed the national unity government of Afghanistan, and will continue doing so.
He also voiced Tehran's keenness to expand its economic cooperation with Kabul, saying the two countries can pursue the issues of mutual interest through holding joint economic commissions.
Zarif further referred to the facilities the Islamic Republic has provided for the education of Afghan refugees in Iran, describing it as indicating the depth of good relations between the two neighbors.
Rabbani, for his part, appreciated Iran's participation in the Heart of Asia-Istanbul Process conference held in Pakistan, and briefed Zarif on the peace process in Afghanistan.
He also underlined the necessity for more reciprocal visits by the two countries' officials at different levels, urging the expansion of mutual cooperation, especially in economic fields and in the fight against terrorism and extremism.
Heart of Asia conference is part of the 'Istanbul Process', which provides a platform to discuss an agenda of regional cooperation with Afghanistan at its center.
'Heart of Asia' countries engage in result-oriented cooperation for a peaceful and stable Afghanistan and, by extension, a secure and prosperous region as a whole.
Fourteen member countries are supported by 16 other countries and 12 regional and international organizations. The member countries are Afghanistan, Azerbaijan, China, India, Iran, Kazakhstan, the Kyrgyz Republic, Pakistan, Russia, Saudi Arabia, Tajikistan, Turkey, Turkmenistan and the UAE.
The United States, Japan, Egypt, the United Kingdom, France and Germany are among the supporting countries, while the UN, NATO, SAARC, SCO and OIC are among the supporting organizations.