Iranian FM, Pakistan's Premier Discuss Bilateral Ties, Regional Issues
ISLAMABAD (Tasnim) – Iranian Foreign Minister Mohammad Javad Zarif and Pakistani Prime Minister Nawaz Sharif held talks on a range of issues, including ways to boost cooperation between the two neighboring countries in diverse areas.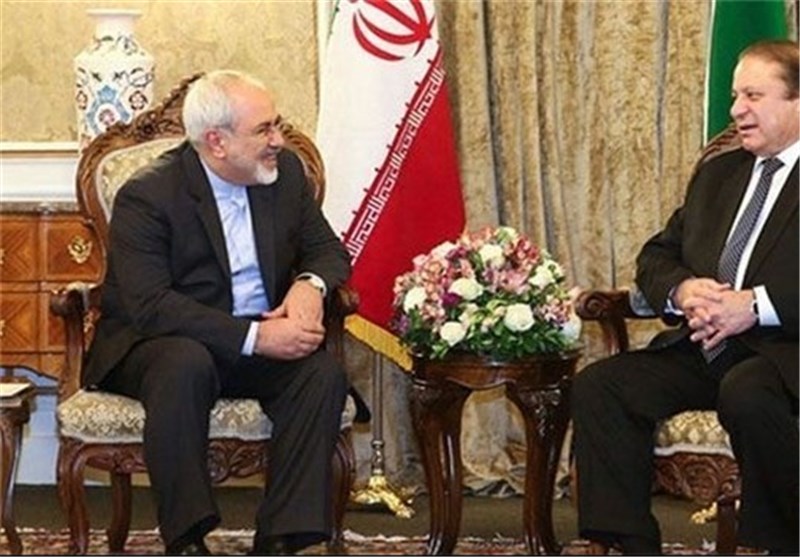 In a meeting held Wednesday in Islamabad on the sidelines of the ongoing Western Asia session of "Heart of Asia-Istanbul Process" conference, Zarif expressed his gratitude to Pakistan for hosting the conference.
He further said the path to promotion of cooperation between Iran and Pakistan will soon be opened in various fields, banking in particular.
Zarif was hinting at the upcoming removal of anti-Iran sanctions with the implementation of the Joint Comprehensive Plan of Action (JCPOA), a nuclear agreement finalized by Iran and world powers in July.
During the session, the two sides also exchanged views about the crises in Syria and Yemen, with both emphasizing the need for the resolution of the conflicts in the Arab countries through political and peaceful means.
Zarif arrived in the Pakistani capital on Tuesday to participate in the Western Asia session of "Heart of Asia-Istanbul Process" conference.
Speaking to reporters upon his arrival, Zarif said the conference is "an initiative for international cooperation to reinforce security and stability" in the heart of Asia, Afghanistan in particular.
Heart of Asia conference is part of the 'Istanbul Process', which provides a platform to discuss an agenda of regional cooperation with Afghanistan at its center.