Iran, Russia Hold Talks on Middle East Developments
TEHRAN (Tasnim) – Ranking diplomats from Iran and Russia in a telephone conversation discussed the latest developments in the Middle East, particularly in Syria and Yemen.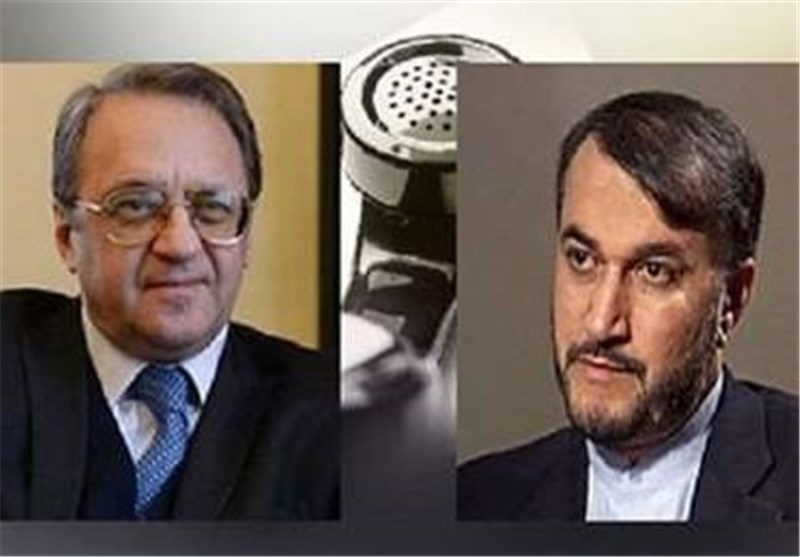 Iran's Deputy Foreign Minister for Arab and African Affairs Hossein Amir Abdollahian and Russian Deputy Foreign Minister Mikhail Bogdanov, who is also the Russian President Vladimir Putin's representative in Middle Eastern and African affairs, spoke by phone on Wednesday.
The two diplomats discussed the efforts for the settlement of the prolonged crisis in Syria, including an upcoming multilateral meeting on peace in the Arab country.
They both emphasized the necessity for a serious fight against extremism within the framework of international norms.
On Yemen, Amir Abdollahian and Bogdanov agreed that a stronger political process and Yemeni-Yemeni dialogue would be the only way out of the conflicts in the war-hit country.
They also acknowledged the efforts by the UN special envoy for Yemen, and welcomed a new round of talks among the Yemeni parties, due to begin on December 15.
Iran and Russia have adopted identical stances on the Middle East developments, and have redoubled efforts in recent weeks to find a solution to the crisis that has plagued Syria for almost five years.